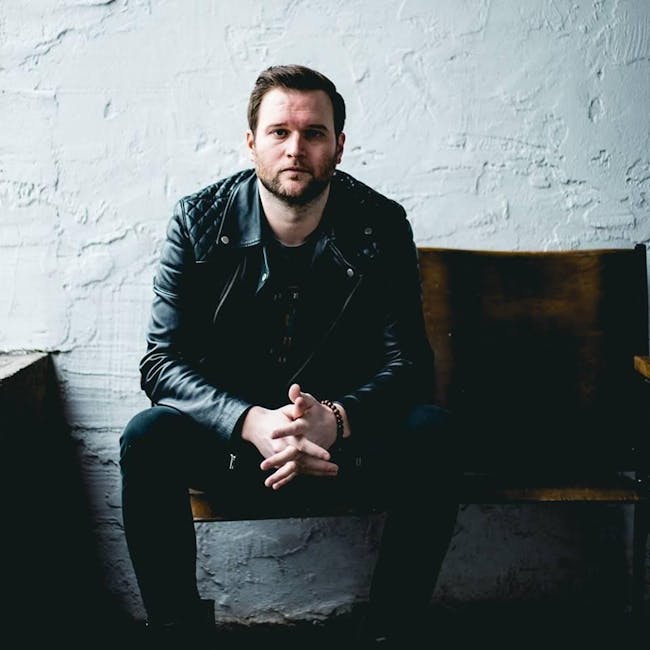 Jacob Powell with special guest Angie Lynn Carter - LIVE at MadLife Stage & Studios!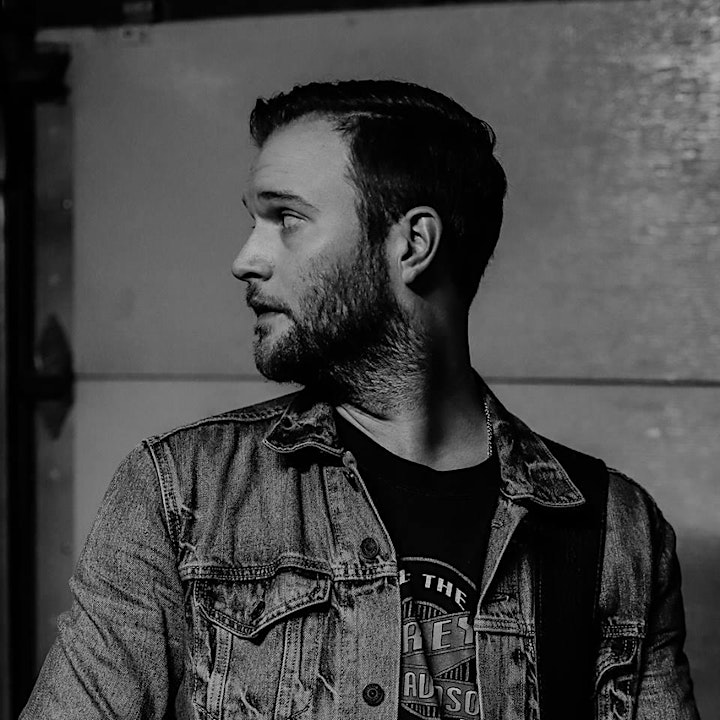 Jacob Powell
WEBSITE | FACEBOOK | INSTAGRAM | TWITTER
No parent ever wants to get the call that their son is giving up med school to pursue a music career, but these days Jacob Powell's folks are seeing it as a wise decision. The young Tennessean's high octane debut EP is rapidly earning him a reputation as one of Music Row's most talented new singer/songwriters.
Possessing a distinctive voice teeming with both a sense of playful mischief and serious intent, Powell is at the forefront of a new breed of country artists shaping today's sonic landscape. There's an edgy energy in his songs that makes them leap from the speakers and command attention. "Let it Ride" is a prime example. Boasting a melody that percolates and a lyric that elevates escapism to a fine art, Powell unleashes a tour de force performance that has hit written all over it.
Fans have already embraced "Koozie," a light-hearted salute to that "pocket-sized beer cooler made of neoprene" that is a country boy's favorite companion. The sing-along chorus makes it a perfect party anthem. Yet as compelling as Powell is on a rowdy up-tempo tune, he's equally capable of scoring a swift punch to the heart when delivering a poignant ballad.
Powell's musical journey began in Lawrenceburg, TN, a sleepy little town south of Nashville where he grew up listening to the Allman Brothers, George Jones and George Strait. Though he loved music, he set his sights on a medical career and was a pre- med major at Tennessee Tech in Cookeville. "I started playing in bars over there and called my mom and told her I wanted to play music," he recalls with a grin. "She wasn't too happy about that especially switching from being a doctor to a musician."
He transferred to Middle Tennessee State University's music business program to pursue his dream. It was at a bar in his hometown where he met songwriter/producer Ben Daniel. He invited Powell to co-write with him and Brandon Kinney and a new creative partnership was born. When executives at Sony/ATV
heard the songs emerging from those sessions, Powell landed a contract with the publishing giant. "My voice is a little different, and Brandon and Ben are different in their songwriting and production," he says of his producers. "They have cool things going on in their heads, and it works. Some of the songs have a pop feel to them, but I'm so country it amps up the country vibe. It's a mix between rock and country. It's different and I love it."
Powell's debut disc showcases the depth and breadth of his artistry. Up tempo numbers such as "Working Man" reflect the energy and personality that make him such a potent live act while "Somethin' Somethin'" just exudes that cool confidence that makes women want him and guys want to have a beer with him. "We've got a little bit of everything on the EP," Powell says. "Of the six songs, I feel like every one of them is a little bit different. 'Koozie' is kind of tongue-in-cheek, definitely a party song. 'Working Man' is about getting up early, working hard and then coming home to your significant other and still be what she needs. 'Getaway Girl' talks about how this girl is your escape from everything. She could take you wherever you wanted to go."
Jacob Powell sings country music with an authority and authenticity that come from both God-given talent and hard-earned experience. He was never meant to be a doctor. He was born for this. "I just love music," he says. "It's really cool to see a song go from sitting in a room with an idea to playing it out and people singing along, that's the coolest part about it. There's something so special about seeing people enjoying what you do."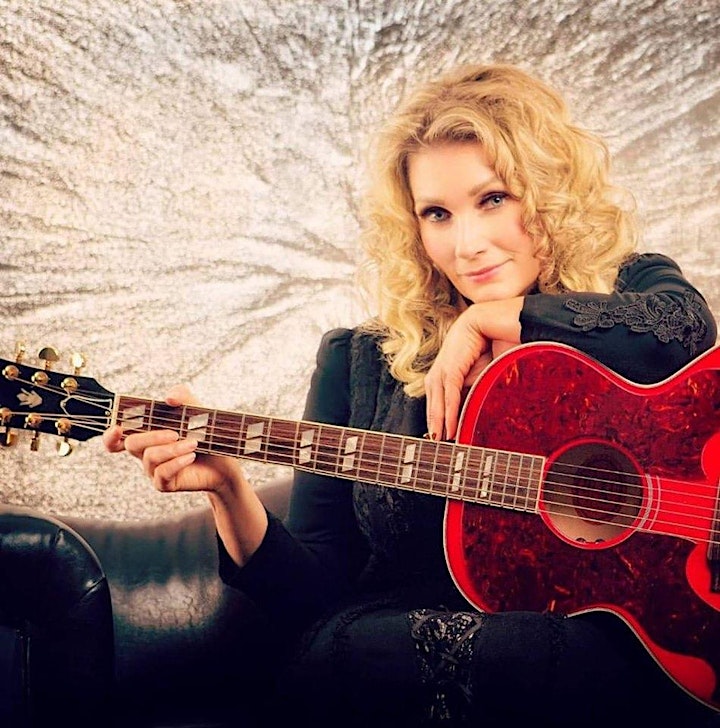 Angie Lynn Carter (Support)
WEBSITE | FACEBOOK | INSTAGRAM | TWITTER
Angie Lynn Carter may be a small town girl but her big voice, is making some big waves in the country/southern rock music industry. And for good reason… Over the past two years Angie has recorded two CD's and has opened for some of southern rock and country music's biggest artists. Angie was recently featured in Atlanta's #1 magazine, Best Self Atlanta, The article named Angie as one of Atlanta's Rising Stars. Among many accolades, Angie was nominated by the Georgia Music Awards for Georgia Female Country Artist of the Year in 2016. Angie was recently featured on 11 Alive's Atlanta and Company morning show. She has played to sold out crowds and won the hearts of her audience's with her powerful rocking voice. Angie Lynn Carter is definitely making her mark in the music industry.
VENUE INFORMATION:
All ticket holders are able to order food and drinks during the event. Standing Room Ticket holders generally place their orders with the venue bar staff. Main Floor Reserved Table and VIP Balcony Table ticket holders are served by MadLife's friendly wait staff throughout the event.
Refer to the seating map below for a layout of the venue for this show. Please note the table arrangement is subject to change and not all tables may be available.
If You Wish To Select A Specific Reserved Table:
Holders of VIP Balcony and Main Floor Reserved Table tickets have the ability to select any available reserved table from the moment their tickets are purchased, up until 30 minutes BEFORE doors open to the event (i.e. if doors are at 6:30, cutoff time for selecting a reserved table would be at 6:00). Tables can be selected EITHER at the Box Office or by contacting the Box Office during its hours of operation at (678) 384-2363 ext. 1. Please note that tables cannot be selected online for this show and if you do not select a table, MadLife will select one for you. Selecting a table is not required, but is an option available.
For any wheelchair or ADA needs, please contact the Box Office in advance of the event at (678) 384-2363 ext. 1.
Please Note: Ticket Prices May Increase At Any Time
For any other questions regarding the event or tickets, please contact the Box Office during its hours of operation at (678) 384-2363 ext. 1.
Box Office hours of operation are Wednesday-Saturday 5:00 PM - 9:00 PM.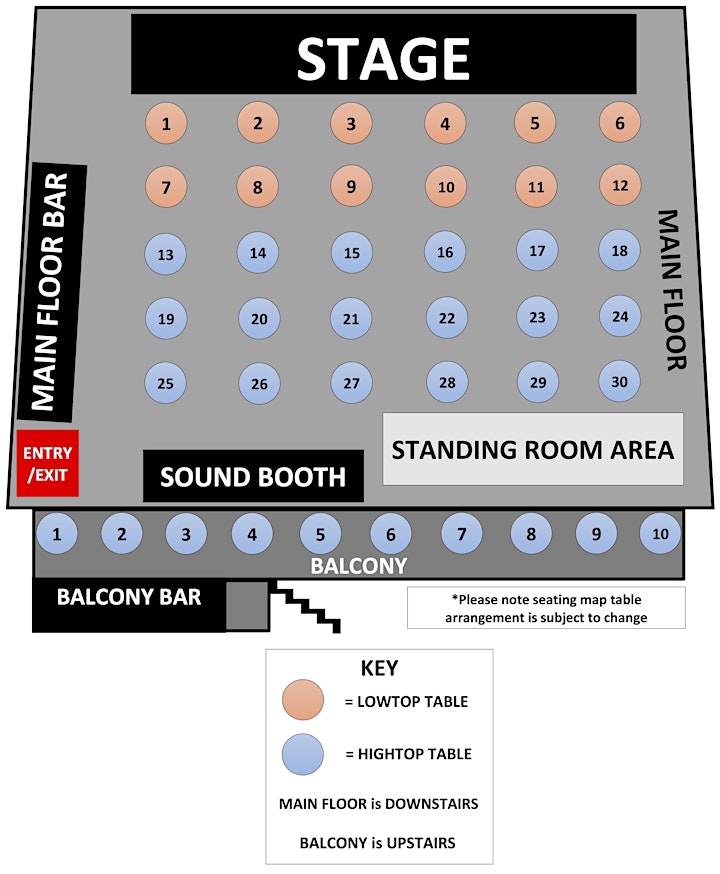 Venue Information:
MadLife Stage & Studios
8722 Main St
Woodstock, GA, 30188