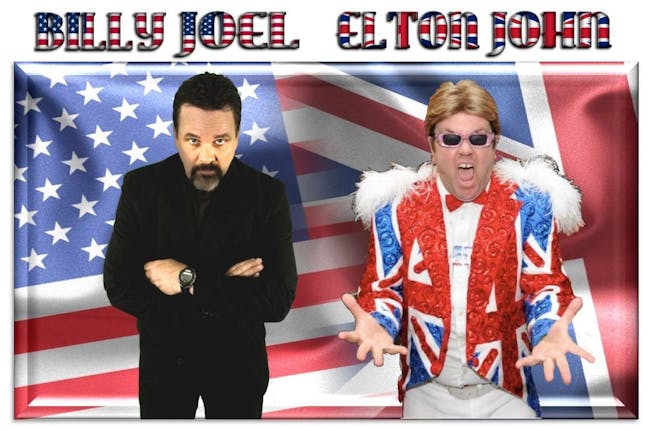 Tables Sold Out! Standing Room Available. Tables Available for Late Show!
Face to Face: Tribute to Billy Joel & Elton John - Standing Room Available!
$25.00 - $34.50
Sales Ended
Face to Face: A Tribute to Billy Joel & Elton John - Two Pianos, Two Rock & Roll Icons - LIVE at MadLife Stage & Studios!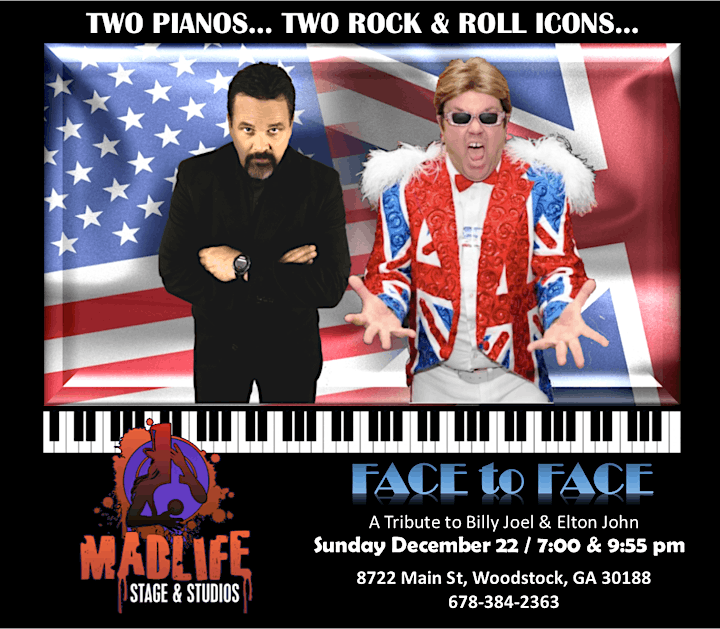 Face to Face: A Tribute to Billy Joel & Elton John
Beginning in 1994, two iconic legends of Rock n' Roll began a historic series of 200 shows that would thrill hundreds of thousands of concert goers all over the U.S. and around the world. Coming this Labor Day Weekend, two of the country's best Billy Joel and Elton John tribute artists will join forces to recreate this amazing show at the Tybee Post Theater.
Elton John and Billy Joel called their show Face to Face, and together they made themselves the longest running and most successful concert tandem in pop music history. During these shows, the two played their own songs, each other's songs and performed duets together.
It was pure luck that last year Bill Connors (aka Elton) and Hugh Tyner (aka Billy) found each other, and each with his own successful tribute career, decided to come together to form their own version of the Face-to-Face Show. Bill has played all over the country and on cruise ships as Elton for decades. Hugh has had a successful career playing all over the world, and was a regular on the Vegas strip for 18 years. His band Almost Billy Joel and the Allentown Band played to a sold-out house at the Post last year.
This two-hour spectacular recreation of the Face-to-Face show is accompanied by a full 6-piece live band. Just a few hits you can expect to hear include, of course, "Just the Way You Are," "Crocodile Rock," and "Don't Let the Sun Go Down on Me" to "My Life," "Philadelphia Freedom," and "New York State of Mind," and many more.

VENUE INFORMATION:
All ticket holders are able to order food and drinks during the event. Standing Room Ticket holders generally place their orders with the venue bar staff. Main Floor Reserved Table and VIP Balcony Table ticket holders are served by MadLife's friendly wait staff throughout the event.
Refer to the seating map below for a layout of the venue for this show. Please note the table arrangement is subject to change and not all tables may be available.
If You Wish To Select A Specific Reserved Table:
Holders of VIP Balcony and Main Floor Reserved Table tickets have the ability to select any available reserved table from the moment their tickets are purchased, up until 30 minutes BEFORE doors open to the event (i.e. if doors are at 6:30, cutoff time for selecting a reserved table would be at 6:00). Tables can be selected EITHER at the Box Office or by contacting the Box Office during its hours of operation at (678) 384-2363 ext. 1. Please note that tables cannot be selected online for this show and if you do not select a table, MadLife will select one for you. Selecting a table is not required, but is an option available.
For any wheelchair or ADA needs, please contact the Box Office in advance of the event at (678) 384-2363 ext. 1.
Please Note: Ticket Prices May Increase At Any Time
For any other questions regarding the event or tickets, please contact the Box Office during its hours of operation at (678) 384-2363 ext. 1.
Box Office hours of operation are Wednesday-Saturday 5:00 PM - 9:00 PM.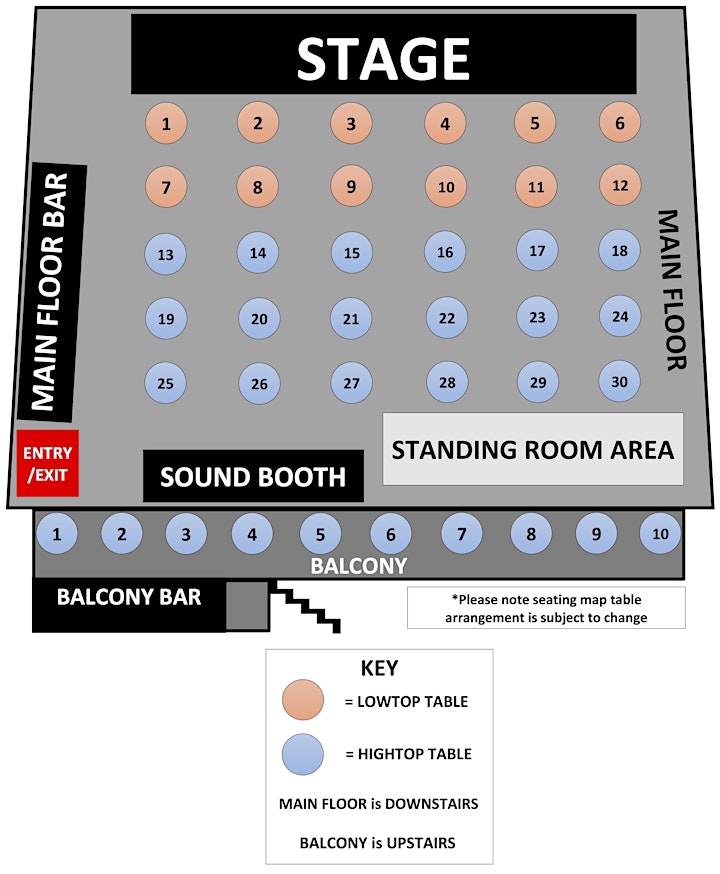 Venue Information:
MadLife Stage & Studios
8722 Main St
Woodstock, GA, 30188