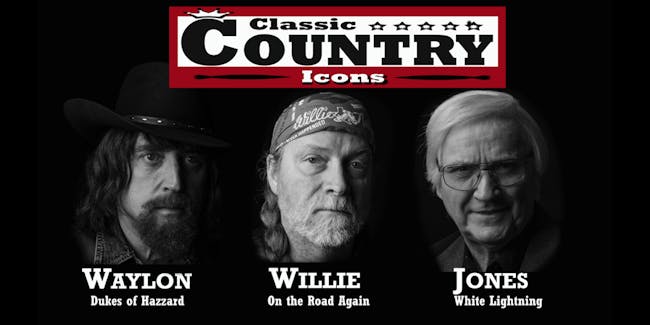 Classic Country Icons: Willie, Waylon, & George - LIVE at MadLife Stage & Studios!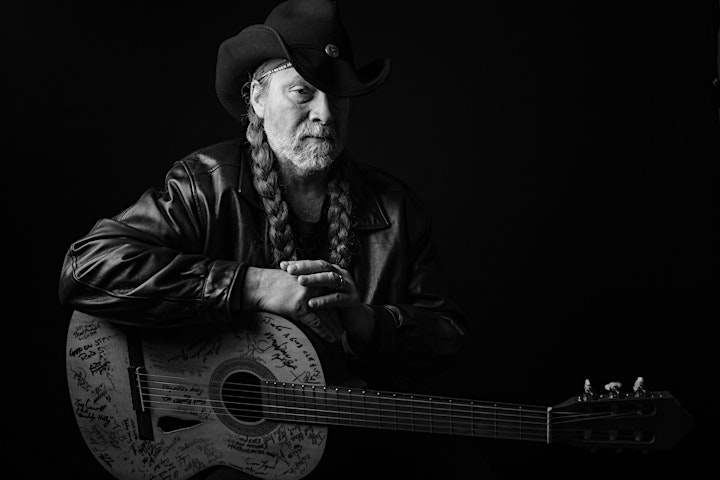 Willie Nelson (Jeff Carr's Bio)
Jeff Carr began his musical career at the tender age of 14 playing bass guitar in his father's band "The Drug Store Cowboys" and it was Jeff's dad Jim that began to notice that Jeff sounded like Willie Nelson a lot when he sang, it was also his dad that encouraged him to learn more Willie Nelson songs to sing at their shows.
Jeff soon began to truly shine in the spotlight especially when he performed Willie's material. Jeff spent every spare moment he had playing any and every club and show everywhere he could perfecting the outlaw country style of Willie Nelson and it has truly paid off.
For more than 5 years now the Red Headed Stranger Revisited has been met with rave reviews to thousands of fans throughout the United States. His look, style and sound is so accurate, that his tribute show to the legendary Willie Nelson, captured the attention of quite a few major recording artists, which lead to him opening for such musical Icons as Johnny Cash, Jerry Lee Lewis and Eddie Rabbit just to name a few.
Jeff's tribute to Willie Nelson is a true salute to an American Icon that should be seen and heard to truly be enjoyed.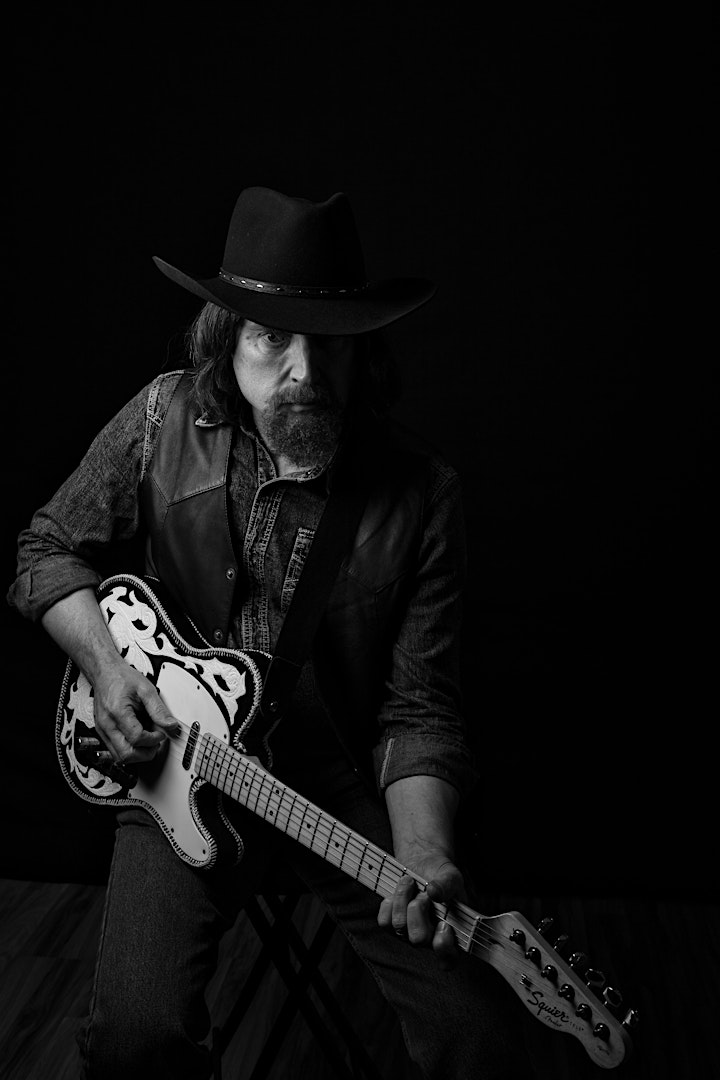 Waylon Jennings (Gray Sartin's Bio)
Born and raised in the city where Mardi Gras was started, Mobile AL. Gray grew up listening to the music of the region like country, Cajun, and blues. The influence of the music and outgoing fun exposure of Mardi Gras celebrations lead to childhood performances in front of families and community events, as early as three years old. From these performances, Gray was recruited for television commercials and later learned to play guitar at the age of ten. As an adult, Gray discovered his baritone voice resembled vintage artists like Johnny Cash, Waylon Jennings, Muddy Waters, and Howlin' Wolf. Although these four artists represent two different genres of music from the fifties, Cash and Waylon were influenced by the early delta blues. Gray's tone and song choices are heavily influenced by these four artists. If you could mix these four artists with a pinch of Cajun culture, a healthy dose of dancing, and a big scoop of respect for mankind, you'd reflect Gray's love of entertaining others. Even though Gray tours the country with his successful tribute show called Johnny Cash Now, he has a strong desire to write songs and perform with his own unique sound.
Gray said, "I like to write songs that both tell a story and move people. If someone cries, or dances, or taps their toes to one of my songs, it's the ultimate compliment. To me, I feel connecting with others is the most important part of entertainment. After a show, I enjoy meeting anyone willing to take time to say hello and share their meaningful experiences." Gray was honored to be the only Cash tribute artist to ever play at the Johnny Cash Museum in Nashville, he's won an award for best entertainer in Cumming Georgia in 2019 and set a record at the Dallas Georgia Theater for the most tickets ever sold. "I care about the people I work with and the people I entertain," says Gray.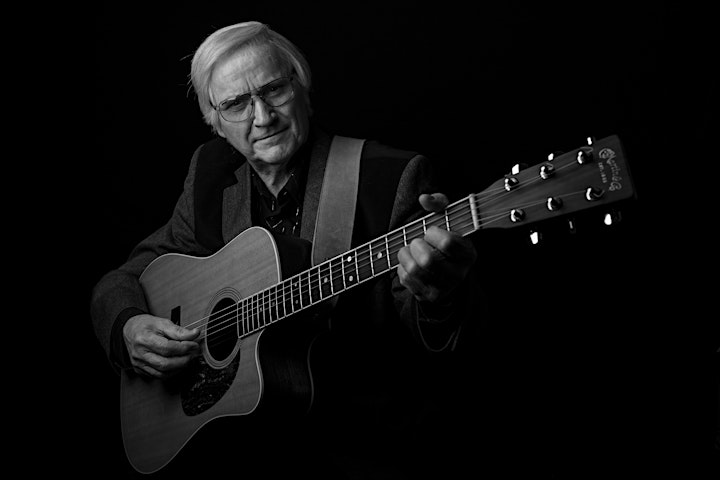 George Jones (Ron Crites' Bio)
Never before has an artist captured the very essence, chemistry and mannerism of this world famous celebrity, Mr. George Jones!
Ron's an incredible entertainer and has had great success performing on his own for over 40 years with other well known venues such as: Carnival Cruise Lines, Major Hotels, Clubs, Lounges, Theaters and many others in the entertainment field.Having spent his lifetime performing throughout the United States, Ron Crites has created a name for himself as "The Quintessential George Jones Tribute Artist." His show has earned him the respect as one of United States best entertainers!
Since his first appearance on stage in Orlando, Florida in 1972, Ron Crites has earned his title as "The Best George Jones Tribute Artist". His show is undeniably one of a kind. One that will make you feel as if George Jones is "still in the house". Not only will this show bring back fond' memories to those who knew the George Jones sound, but will also entertain a whole new generation of fans who will grow to respect the talents of Ron Crites as one of the world's best tribute artists. While in Nashville, Ron was able to perform with many great entertainers and they all said it was like George Jones himself singing with them.
VENUE INFORMATION:
All ticket holders are able to order food and drinks during the event. Standing Room Ticket holders generally place their orders with the venue bar staff. Main Floor Reserved Table and VIP Balcony Table ticket holders are served by MadLife's friendly wait staff throughout the event.
Refer to the seating map below for a layout of the venue for this show. Please note the table arrangement is subject to change and not all tables may be available.
If You Wish To Select A Specific Reserved Table:
Holders of VIP Balcony and Main Floor Reserved Table tickets have the ability to select any available reserved table from the moment their tickets are purchased, up until 30 minutes BEFORE doors open to the event (i.e. if doors are at 6:30, cutoff time for selecting a reserved table would be at 6:00). Tables can be selected EITHER at the Box Office or by contacting the Box Office during its hours of operation at (678) 384-2363 ext. 1. Please note that tables cannot be selected online for this show and if you do not select a table, MadLife will select one for you. Selecting a table is not required, but is an option available.
For any wheelchair or ADA needs, please contact the Box Office in advance of the event at (678) 384-2363 ext. 1.
Please Note: Ticket Prices May Increase At Any Time
For any other questions regarding the event or tickets, please contact the Box Office during its hours of operation at (678) 384-2363 ext. 1.
Box Office hours of operation are Wednesday-Saturday 5:00 PM - 9:00 PM.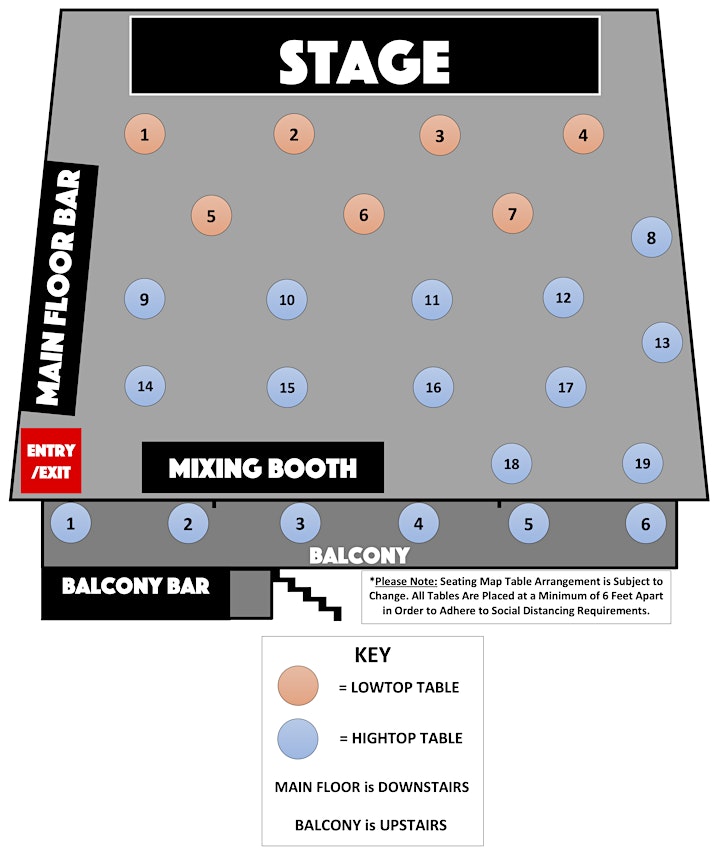 Venue Information:
MadLife Stage & Studios
8722 Main St
Woodstock, GA, 30188