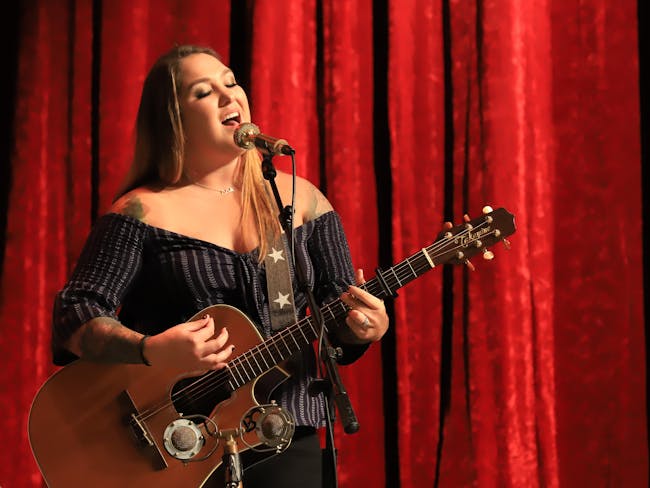 Approaching Sellout - Buy Now!
An Evening with Allie Colleen - Approaching Sellout - Buy Now!
$15.00 - $19.50
Sales Ended
Allie Colleen - Nashville Country Legacy & Rising Country Artist - LIVE at MadLife Stage & Studios!
Allie Colleen
WEBSITE | FACEBOOK | INSTAGRAM | TWITTER
A Belmont University graduate from Owasso, Oklahoma with a style that is truly her own,
Allie Colleen is no stranger to the music industry. A passion for singing and songwriting since a young age has garnered her a reputation of being a notable songwriter with an iconic-sounding voice.
Her impeccably strong voice with hints of timeless tradition falls between classic country and the emerging country sound. The room never fails to silence as Allie Colleen begins to sing about the layers of love and heartbreak that have shaped her. Some of her newest songs bring witty lyrics and a connection to the song unlike most today.
One of her original songs, Close Enough, gained nearly more than 715k views on YouTube. Her social media following has continued to increase every year. Her passionate drive and innovative vision set her apart from her peers resulting in here music and videos going viral on the internet – even capturing the attention of well-known radio show host Bobby Bones – proving that her audience is captive and waiting for her next song. Persistently working to hone her skills along-side industry professionals and performing at venues both around Nashville and national venues garners Allie Colleen a growing fan base.
Allie Colleen's debut single, "Work In Progress" defines the life that's shaped her with personal lyrics and transparency in both the vocals and delivery. "Work in Progress" is a sweet sentiment regarding her introduction to the Music Industry co-written with hit songwriter Marcus Hummon and well known studio engineer Greg Beick. Her debut single release is set to be released in early July.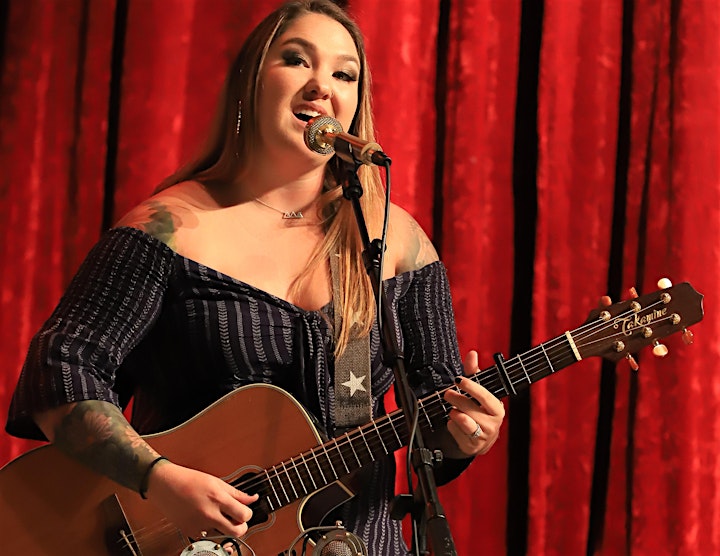 VENUE INFORMATION:
All ticket holders are able to order food and drinks during the event. Standing Room Ticket holders generally place their orders with the venue bar staff. Main Floor Reserved Table and VIP Balcony Table ticket holders are served by MadLife's friendly wait staff throughout the event.
Refer to the seating map below for a layout of the venue for this show. Please note the table arrangement is subject to change and not all tables may be available.
If You Wish To Select A Specific Reserved Table:
Holders of VIP Balcony and Main Floor Reserved Table tickets have the ability to select any available reserved table from the moment their tickets are purchased, up until 30 minutes BEFORE doors open to the event (i.e. if doors are at 6:30, cutoff time for selecting a reserved table would be at 6:00). Tables can be selected EITHER at the Box Office or by contacting the Box Office during its hours of operation at (678) 384-2363 ext. 1. Please note that tables cannot be selected online for this show and if you do not select a table, MadLife will select one for you. Selecting a table is not required, but is an option available.
For any wheelchair or ADA needs, please contact the Box Office in advance of the event at (678) 384-2363 ext. 1.
Please Note: Ticket Prices May Increase At Any Time
For any other questions regarding the event or tickets, please contact the Box Office during its hours of operation at (678) 384-2363 ext. 1.
Box Office hours of operation are Wednesday-Saturday 5:00 PM - 9:00 PM.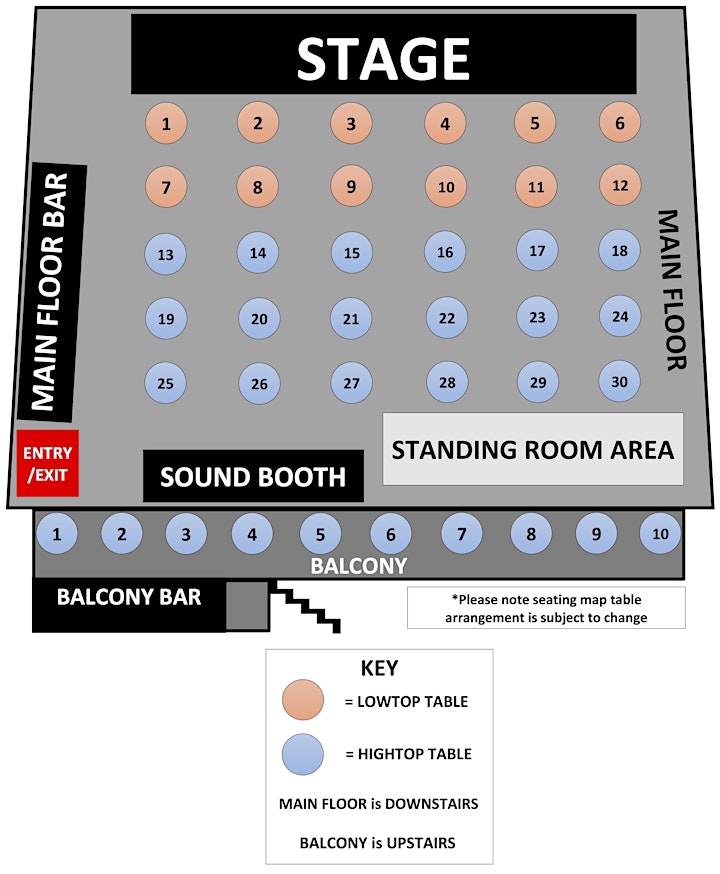 Venue Information:
MadLife Stage & Studios
8722 Main St
Woodstock, GA, 30188