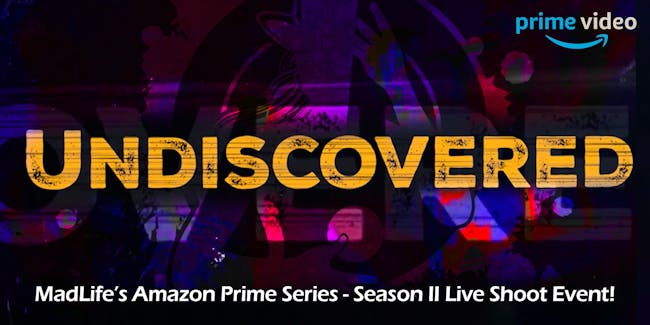 Undiscovered - MadLife's Amazon Prime Series - Season 2 Live Shoot Event!
Undiscovered - MadLife's Amazon Prime Series - Season II Live Shoot Event - Presenting Original Artists to the World!
Undiscovered (MadLife's Amazon Prime Series).
Presenting original artists to the world.
Call it inspiration, creativity or destiny, the spark that ignites original music brings sonic gifts to all of us – musicians and music lovers alike.
Undiscovered (MadLife's Amazon Prime Series) evenings at MadLife feature the most exceptional of the original artists who have taken our stage. These are nights of powerful words and music, with every artists' performance being captured by MadLife engineers via our superb audio & video recording systems. Most Undiscovered shows feature 3 original artists / original bands, performing songs that offer honest windows into their hearts and minds.
Given Undiscovered (MadLife's Amazon Prime Series) performances are being captured for future publication, filling our venue with music lovers is vital to creating the awesome vibe of the night. Be part of an exclusive audience to experience heartfelt original performances and music history in the making. Be at MadLife for Undiscovered (MadLife's Amazon Prime Series)!
Undiscovered
Click Here to Check Out 'Undiscovered' on Amazon Prime
Almost famous. Brushes with stardom, or totally obscure. They all share the same purpose - Create original music and share it with the world. Discover their songs. Discover their stories. Powerful. Original. Indie.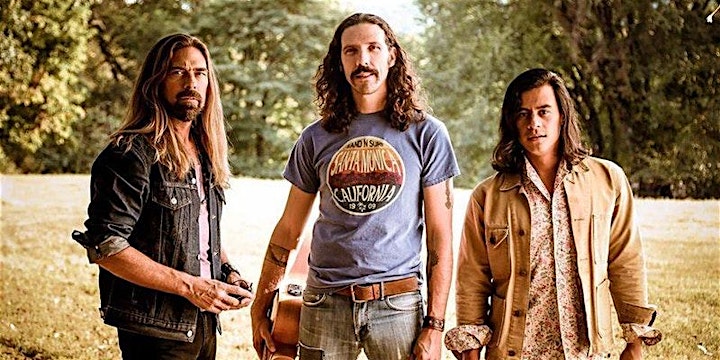 High South
WEBSITE | FACEBOOK | INSTAGRAM | TWITTER
HIGH SOUTH PEACE, LOVE & HARMONY - With impressive three-part harmonies, a dedication to songwriting, and unwavering optimism, the Nashville-based band High South has developed a dedicated following across the USA and Europe, where they've been touring regularly there since 2015. A captivating project that draws comparisons to classic rock bands like the Eagles, Doobie Brothers, and Crosby, Stills and Nash.
The group – composed of Jamey Garner, Kevin Campos, and Phoenix Mendoza – sums up it this way: "As vocalists we are always drawn to harmony. It's such a naturally pleasing sound that we're absolutely hooked on -- and it was never more prevalent than the 1970s. Every kid learns from their environment and we were all fortunate to have parents that exposed us to the music of this era. In a sense, it's in our soul." With a desire to carry on that iconic '70s vibe, High South teamed with producer Josh Leo, known for his work with Glenn Frey, Nitty Gritty Dirt Band, Jimmy Buffett, and Kim Carnes, as well as No. 1 hits for country artists Love & Theft and Emerson Drive. Other collaborators on LOVE, PEACE & HARMONY include engineer Niko Bolas (Neil Young, Don Henley, Warren Zevon), guitarist Jack Pearson (Allman Brothers Band), keyboard player Tony Harrell (Flying Burrito Brothers), drummer Nir Z (Genesis), and singer Raul Malo (The Mavericks).
The empowering lead single, "Make It Better," doubles as a mission statement for the band. "We're positive dudes," Garner says. "We want to put forth a positive message. And we honestly believe that in the course, together we can make it better. That song is about people coming together. Even in the video, we made sure to show a lot of images of people coming together -- people of all colors, all races, all genders, all religions." High South's origins stretch back to the early 2000s, when Garner and Mendoza met shortly after each had moved to Nashville.
Interested in songwriting and influenced by '70s music, they were pursuing solo careers and trying to get discovered. Around the same time, Campos was growing up in Los Angeles with an early desire to be a performer – one that led to singing background vocals on three world tours with Enrique Iglesias. It would take 12 years before Garner, Campos and Mendoza ever got in a room together playing guitars together and bonding with the harmonies of some of their favorite artists, such as Crosby, Stills & Nash and America; almost immediately, they realized they had created something special. Garner grew up in the small town of Chester, Illinois, near the Mississippi River. His family lived in a large Victorian house, the kind you'd expect to be haunted, he says. As a boy he happened to find a harmonica laying in his backyard. Curious, he picked it up, dusted it off, and started to play. That moment sparked a lifelong interest in music, although his college degree is in public relations. On the advice of a respected friend, he moved to New York after graduation, where he did some acting and worked on his songwriting.
In contrast, Mendoza was raised in Arizona, as the second of five kids. His father played Spanish guitar and Flamenco music, which enchanted Phoenix from a young age – particularly because of the way it compelled friends and family to gather around and listen. At 15, Phoenix started playing guitar, too; a few years later, he formed a band with two of his brothers. As that group started getting traction in the Southwest, Phoenix decided that they should all move to Nashville and try to make it big. The brothers didn't agree, so at 21, he headed to Nashville without them. By playing at songwriter nights, Mendoza landed an audition for a publishing company in Nashville. Initially they passed, but decided to introduce him to other writers, including Josh Leo. He eventually landed the publishing deal and started getting road gigs playing for country artists. Yet the work felt unsatisfying, to some degree, because they weren't his own songs. It was an emotion that Garner and Campos knew well.
As a guest vocalist on tour with Trans-Siberian Orchestra, Garner delivered powerful anthems to 20,000 listeners a night but still felt empty inside. He started thinking about ways to get his songs to audiences while still performing live. Meanwhile, Campos had just graduated from the Musicians Institute in Los Angeles and promptly started touring with Iglesias. Through a friend of a friend, Garner was introduced to Campos, who needed a gig after the tour wrapped. Campos says, "I got this phone call to try out for this band that was getting together that sounded like the Eagles. That's right up my alley – I love that harmony. Harmony goes back to the reason I started doing this in the first place. That's when I met Jamey." After some personnel changes following High South's European releases, Garner and Campos decided to forge ahead with a new lineup. Garner tracked down Mendoza, flew him to Dallas (where Garner was living at the time), and decided to see if they were all compatible. The trio immediately clicked.
Then, Mendoza took it upon himself to convince his old friend Josh Leo to produce them on a shoestring budget. After a productive songwriting retreat in Joshua Tree, California, all four men were fully on board. With Garner, Campos, and Mendoza trading out lead vocals, High South effortlessly embodies the enduring '70s mantra of peace, love and harmony. That upbeat spirit transcends geography, considering that they've performed multiple times in Germany, Austria, and Switzerland, both on stage and on television. "Because of the legwork that those two guys put in earlier, I have been able to see the world and sing these songs," Mendoza says. "We made these wonderful things, we pulled them out of the air, and to be able to stand and sing your own words, regardless of the size of the crowd – that's pretty awesome."
HIGH SOUTH
JAMEY GARNER: vocals, harmonica, acoustic guitar
KEVIN CAMPOS: vocals, acoustic guitar
PHOENIX MENDOZA: vocals, acoustic & electric guitar
Melanie Amaro
WEBSITE | FACEBOOK | INSTAGRAM | TWITTER
Infant stage : Melanie's mother, Mrs Debra traces it back to her pregnancy
"When I was pregnant with Melanie, I was at some revival in Lauderhill and the preacher pointed at me from the pulpit and said: 'God put a song in your baby's heart!'
"Now I know what he meant!
Mrs Debra recalled, noting that she was seven months pregnant and didn't even know she was having a girl baby.
Six months old: Her mother recalls putting her to bed in her crib only to come in shortly after to see her baby standing up in her crib singing away.
"At six months a baby's spine isn't aligned yet to sit up straight on your own," says Melanie. "But I was sitting up on the crib, sitting up on my own and just singing. She said she didn't have a clue what I was singing, but it sounded so pretty and she said it was music. She said right after I finished singing I would just lay my head back down and fall asleep."
Age three: Raised by her grandmother Catherine in Tortola, British Virgin Islands after her parents Hipolito Amaro and Debra Sylvester Amaro felt they couldn't afford to take care of her. Melanie would only see her parents during summer vacations and Christmas breaks. Music runs deep in Melanie from the time she was born to today and it was something to help her escape the pain of being separated from her family at a young age.
"Being away from my parents for the long time, I had to find something to lean on so I looked to God and I looked to my music. And I sing. I just kept my mind from something else other than just being away from my parents."
Around age eleven: Melanie realized she fell in love with singing and acting, and credits her mother for pushing her to follow her singing dreams.
"When I hit about 11, that's when I fell in love with singing and acting, but I really, really loved the singing. All I wanted to do was to sing," she says. "My mother was really pushing me. She was like, Melanie, God gave you this gift and he wants the whole world to hear."
The music she sang was church music, as well as R&B, soul, and pop, including Whitney Houston, Mary J. Blige, and Mariah Carey.
She soon stopped singing for herself, and started singing for others at church events, Sweet Sixteen birthday parties, weddings (her first paid gig was a wedding for $50!), and in school musicals and school choir.
Age 19: Contestant of the first season of The X Factor (U.S.)
She previously tried auditioning at her local Fox affiliate for a "fast pass", but was not well received by producers there and subsequently auditioned with the general public at the Bank United Center in Coral Gables, Florida.
She explains, "I wanted to get a Fast Pass at the local FOX news in Florida and they told me, 'No, we didn't enjoy you very much.' So I waited in line with all the thousands of people," she says, and as they say – the rest is history!
It was her mother who encouraged her to try out for THE X FACTOR, but that was a rocky road at first too.
Melanie's mom says: "I always knew Melanie had a musical gift from God that would carry her further than she could ever imagine and when I told her to audition for X Factor, I pushed her despite her hesitation because I knew that it was now her time and that she would be able to handle anything that came her way," Melanie auditioned in front of judges Simon Cowell, Paula Abdul, Nicole Scherzinger and L.A. Reid, singing "Listen" by Beyoncé Knowles.
After becoming one of the Top 32 finalists, she performed Michael Jackson's "Will You Be There" in the judges' house, in front of her mentor Cowell. Melanie was initially not chosen to be part of the Top 16 and was eliminated from the girls' category. However, Cowell surprised her at her Florida home about two weeks after the elimination, inviting her back to the competition after deciding he had made a mistake in not including her.
Melanie progressed to the live shows in Cowell's girls' category, along with Rachel Crow, Drew, Tiah Tolliver and Simone Battle. The addition of Melanie took the total number of qualifiers for the first live show to 17. She almost didn't make it through as well. After Simon had chosen Drew and Rachel Crow to get through to the next live show, he considered for a long time when he was making choice for the one last place for the girl's category.The crowd was screaming ' Melanie, Melanie…' when Simon was making his decision. Simon did chosen Melanie making her in the final 12.
Melanie performed in the live shows to face the American's votes. On December 15, Melanie won a place in the final 3 along with Chris Rene and Josh Krajcik. The following week, she performed her auditioned song 'Listen' as her '$5 million song'. The next day on December 22, she was declared the winner.
"Oh my God. Oh my God. Oh my God," Amaro repeated after host Steve Jones announced her as the winner. She then struggled through tears to reprise Beyonce's "Listen".. Finally after a tearful moment Melanie gave her victory speech 'Thank you so much! Oh my God, I don't know what even to say... God is good... '
Her prize was a $5 million recording contract with Syco Music and Sony Music, which is the largest guaranteed prize in television history. In addition to the contract, Melanie will also appear in a Pepsi commercial set to air during Super Bowl XLVI on NBC.
2011-present
Melanie will be releasing her debut album which will feature music styles different than what people are used to her performing.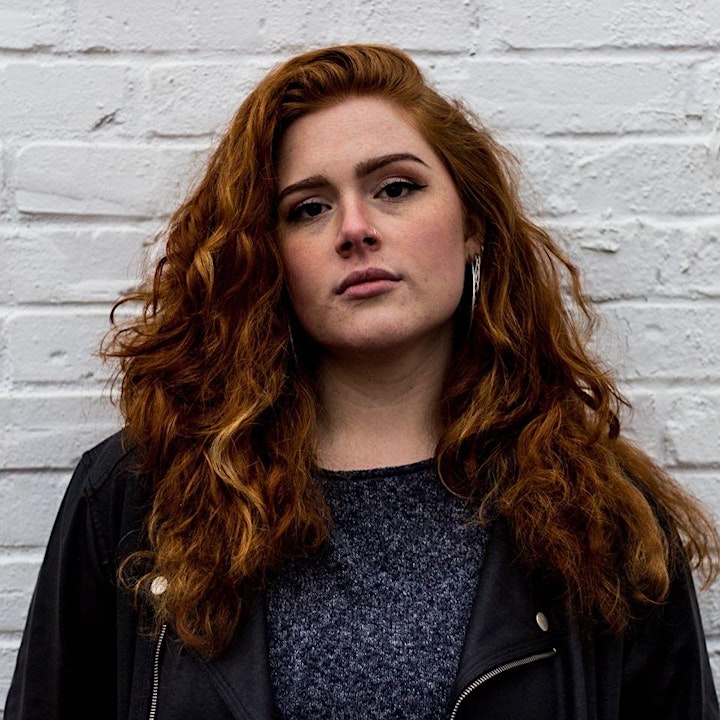 Amanda Roark
WEBSITE | FACEBOOK | | INSTAGRAM | TWITTER
At 23, Amanda is working hard to dominate the Atlanta music scene. In only a few months, she has claimed her spot among what the Cherokee Tribune News describes as: "Cherokee's County's best local artists." Amanda uses a fusion of Rhythm and Soul in her own music and her style ranges from artists such as Allen Stone and Amy Winehouse, Nora Jones. She has been interviewed on 11 Alive news and has an EP "Sunflowers" out now on all streaming platforms.
Amanda began playing and singing at the age of 14, but her songwriting started in highschool when she ventured to Nashville to record her first songs in an in-home studio. After experiencing the process behind the music, she decided this was her passion. Once she found her sound, Amanda began her journey at Madlife Stage and Studios in Downtown Woodstock, and worked her way to locations like Eddie's Attic, the Red Clay Foundry, and Smith's Olde Bar.
This is only the beginning for this singer/songwriter on the rise. She will be the voice that will make a difference.

VENUE INFORMATION:
All ticket holders are able to order food and drinks during the event. Ticket holders who are standing or sitting at the bar generally place their orders with the venue bar staff. Ticket holders who are seated at one of MadLife's reserved tables are served by MadLife's friendly wait staff throughout the event.
Refer to the seating map below for a layout of the venue for this show. Please note the table arrangement is subject to change and not all tables may be available.
Seating for this event is General Admission, meaning seating is available at a first-come, first-served basis.
For any wheelchair or ADA needs, please contact the Box Office in advance of the event at (678) 384-2363 ext. 1.
Please Note: Ticket Prices May Increase At Any Time
For any other questions regarding the event or tickets, please contact the Box Office during its hours of operation at (678) 384-2363 ext. 1.
Box Office hours of operation are Wednesday-Saturday 5:00 PM - 9:00 PM.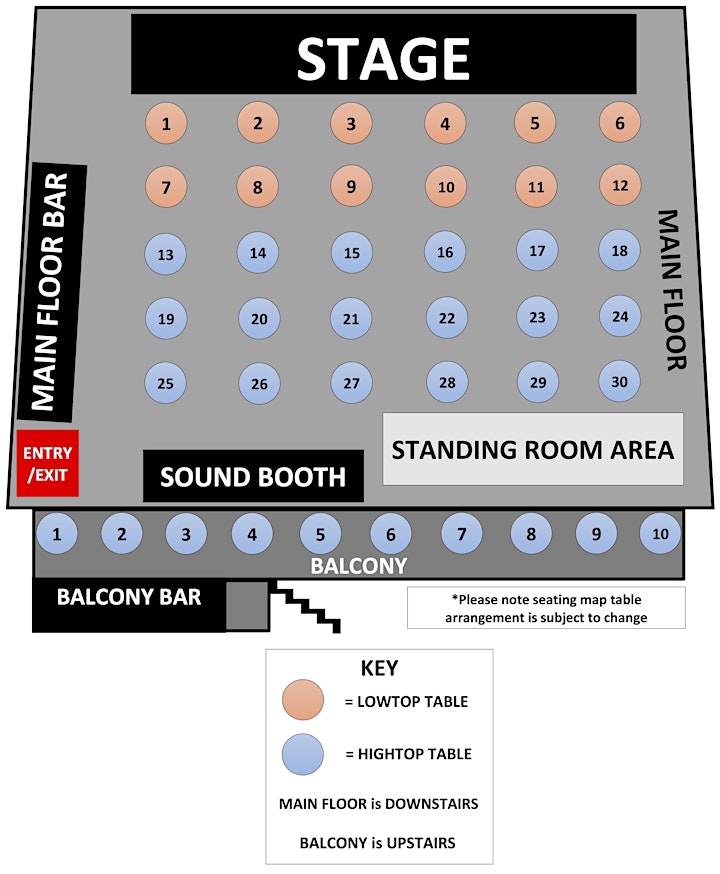 Venue Information:
MadLife Stage & Studios
8722 Main St
Woodstock, GA, 30188