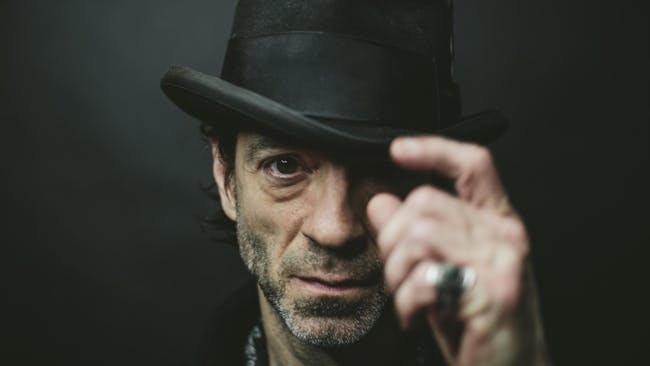 RESCHEDULED to a Future Date
Travis Meadows - Nashville Country Artist | RESCHEDULED
$17.50 - $19.50
RESCHEDULED to a Future Date
Travis Meadows - Nashville Country Artist - LIVE at MadLife Stage & Studios on Thursday, April 16th at 8:00!
Travis Meadows
WEBSITE | FACEBOOK | INSTAGRAM
Travis Meadows spent years trying to escape himself. He's anything but selfish, so he'd find a way to get away––a bottle, a bag, a sermon––and he'd share it with everyone. That was then. Now, Meadows isn't trying to get anybody lost or high. Instead, he's trying to get every single one of us to settle in deeply to ourselves––and love what's there.
"I feel like what I'm doing is giving people permission to be okay with who they are, where they're at now," Meadows says. "A lot of us say stuff like, 'If I'd been married to this guy or this girl, or if I had enough money, or if I had a better job. If I wasn't an alcoholic, or if I drank more. If this, if that, then, I think I could be a better person.'" He pauses. "I think the key to life is being okay with who you are."
Meadows isn't just waxing poetic about the perks of self-acceptance. The 52-year-old has clawed his way to the peace he's found, and his willingness to map that journey through his songs has saved more lives than his own. On his anxiously awaited new album First Cigarette, Meadows proves once again that when he sings the truth he's living, he can set us all free. "I've always put secrets in my records, but I had this ring of fire that nobody could get in––a defense mechanism from my childhood. Nobody gets too close," he says. "I think this record is a way of me letting people in a little more, inside the ring of fire."
Disciples have been dancing by Meadows' fire for years. Eric Church, Dierks Bentley, Jake Owen, Mary Gauthier, Brandy Clark, Blackberry Smoke, Hank Williams, Jr., Wynonna Judd, Randy Houser, and others began writing with, recording, and praising Meadows as soon as they heard his work. Songs such as "Riser," the title track for Bentley's 2015 album; Church's "Knives of New Orleans" and "Dark Side"; and Owen's "What We Ain't Got" are all Meadows-penned chart-climbers.
VENUE INFORMATION:
All ticket holders are able to order food and drinks during the event. Standing Room Ticket holders generally place their orders with the venue bar staff. Main Floor Reserved Table and VIP Balcony Table ticket holders are served by MadLife's friendly wait staff throughout the event.
Refer to the seating map below for a layout of the venue for this show. Please note the table arrangement is subject to change and not all tables may be available.
If You Wish To Select A Specific Reserved Table:
Holders of VIP Balcony and Main Floor Reserved Table tickets have the ability to select any available reserved table from the moment their tickets are purchased, up until 30 minutes BEFORE doors open to the event (i.e. if doors are at 6:30, cutoff time for selecting a reserved table would be at 6:00). Tables can be selected EITHER at the Box Office or by contacting the Box Office during its hours of operation at (678) 384-2363 ext. 1. Please note that tables cannot be selected online for this show and if you do not select a table, MadLife will select one for you. Selecting a table is not required, but is an option available.
For any wheelchair or ADA needs, please contact the Box Office in advance of the event at (678) 384-2363 ext. 1.
Please Note: Ticket Prices May Increase At Any Time
For any other questions regarding the event or tickets, please contact the Box Office during its hours of operation at (678) 384-2363 ext. 1.
Box Office hours of operation are Wednesday-Saturday 5:00 PM - 9:00 PM.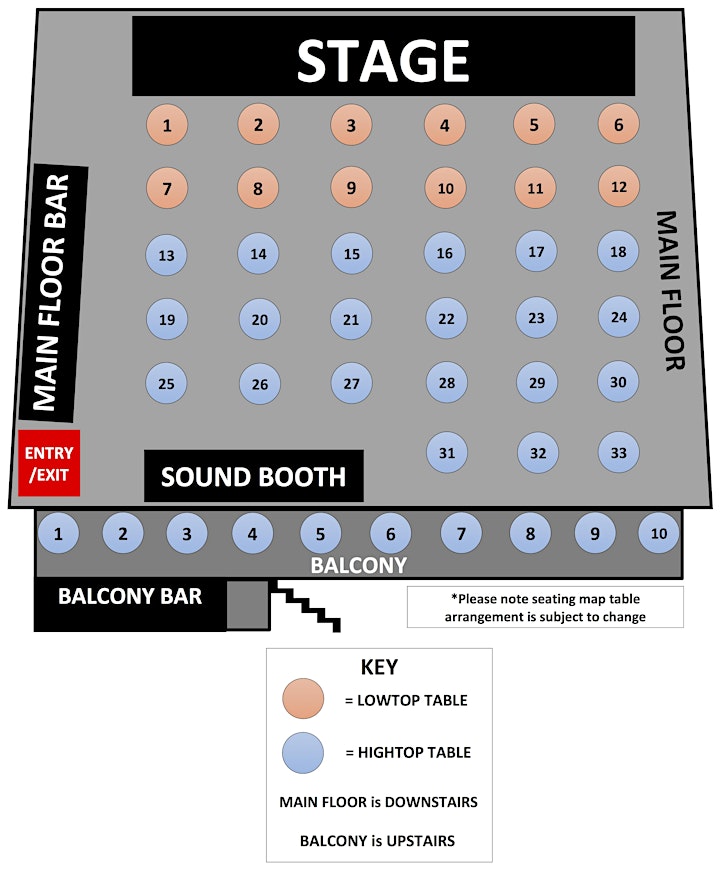 Venue Information:
MadLife Stage & Studios
8722 Main St
Woodstock, GA, 30188