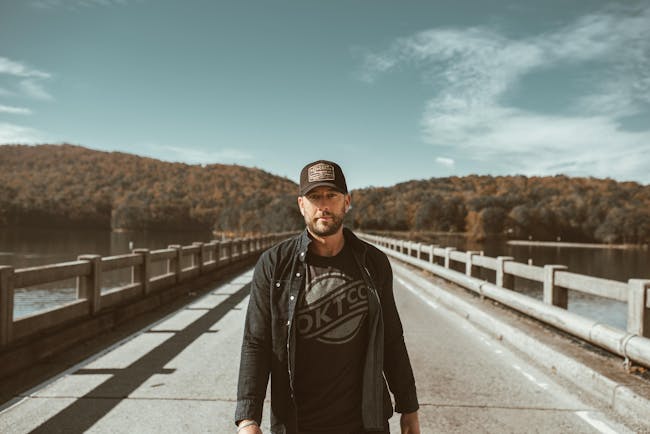 Thomas Fountain with Special Guest Angie Lynn Carter
Thomas Fountain - Local Country Music Star - LIVE at MadLife Stage & Studios!
Thomas Fountain
WEBSITE | FACEBOOK | INSTAGRAM | TWITTER
Life is defined by journeys and Thomas' have translated to raw and honest songs. Thomas has quickly developed a reputation for writing and singing timeless truths building believers one show at a time. With his rugged-raspy, passionate delivery, Fountain brings a live show to audiences that undoubtedly gets fans on their feet and emotions rushing. Fountain was born and raised in the mountains of North Georgia. The music that has influenced him as a singer songwriter is well rooted in the past. However, he has taken that vintage edge and blended it with a distinct modern sound. Thomas' first single "FLOAT" from the debut self-titled EP, gained him terrestrial and digital radio recognition in media outlets rapidly. Not long after that, Thomas released his single "Just Like You". The success of both songs garnered Thomas to be featured on NBC's, "Atlanta and Company" and nationally known Jezebel Magazine.
In 2014 Thomas was voted Georgia Country Male Artist of the Year and Georgia Overall Artist of the year. In November 2016, Thomas released his most recent single "Sometimes God Whispers" landing him the number one voted upcoming local artist on station - 94.9 The Bull Backyard Country series. After recently co-hosting the show on Kicks 101.5 in Atlanta, fans are raving over the anticipation of his first full album set to release early 2019. He's also no stranger to the Atlanta area playing shows at Turner Field, SunTrust Park, and having multiple sell outs at local venue Madlife Stage and Studios. Thomas and his band toured 7 states in 2018 gaining national recognition and fans in every city. Over the past few years Thomas has graced some of the biggest stages with acts like Chris Stapleton, Charlie Daniels, Travis Tritt, Trace Adkins, Dwight Yoakam, Brett Young, Kellie Pickler, LoCash and more! "I've got six guys in a van traveling all across the U.S. playing country music and connecting with new fans. I hope to see y'all out there."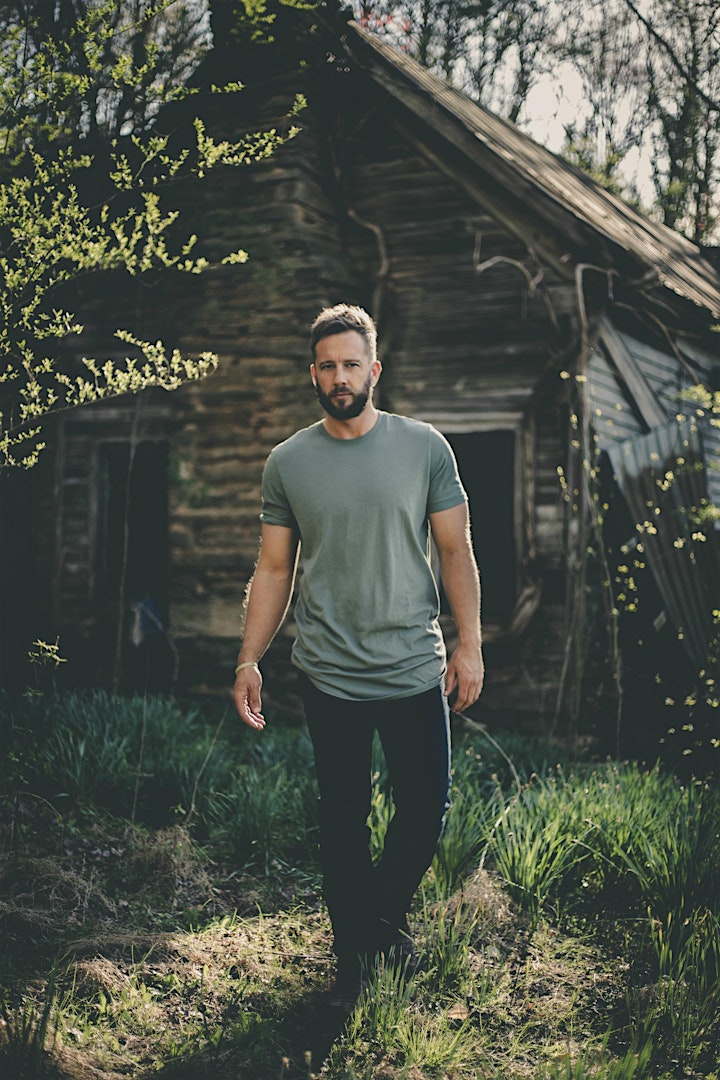 SUPPORT: Angie Lynn Carter
WEBSITE | FACEBOOK | INSTAGRAM | TWITTER
A small town girl with a big voice has made big waves in the music industry and for good reason! Angie has written and recorded 3 CD's and has opened for some of rock and country music's biggest artists. She was recently featured in Atlanta's #1 magazine, "Best Self Atlanta" and named one of "Atlanta's Rising Stars". Angie has received many accolades in the music industry, as well as being nominated by the Georgia Music Awards as Georgia Female Country Artist of the Year two years in a row. She has performed on Atlanta's number one morning show on NBC, "Atlanta & Company and has been selling out venues across the state. She and her Band have supported some of Country's and Rocks biggest acts and has become the go to band to support major shows in the Atlanta area. Angie just released an EP on Sony's digital label, The Orchard and her new single "GYPSY" has been put in rotation on Dallas McCade show on Kicks 101.5. Angie's passion for writing and performing is obvious on stage and always leaves her audiences wanting to hear more of her soulful, country southern rock voice.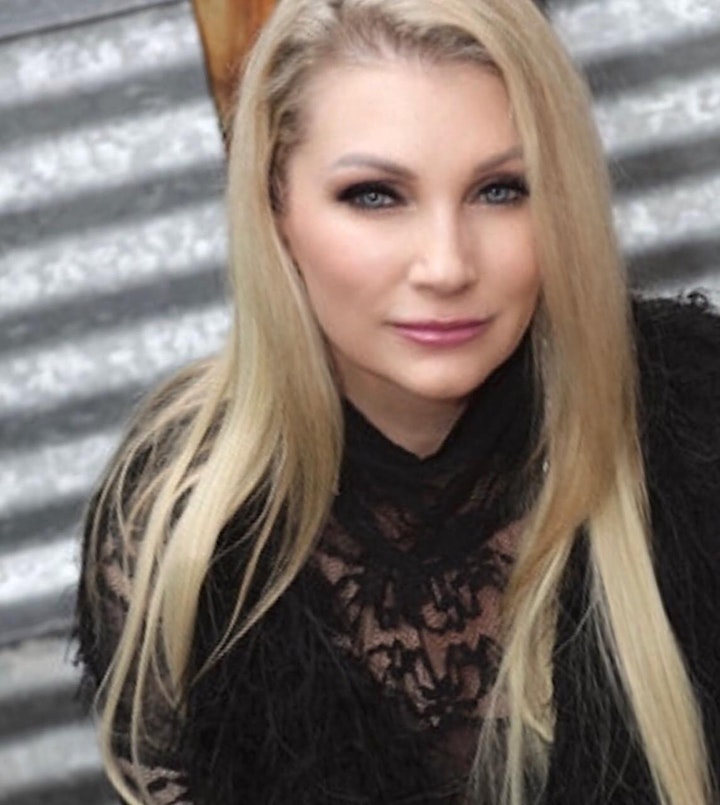 VENUE INFORMATION:
All ticket holders are able to order food and drinks during the event. Standing Room Ticket holders generally place their orders with the venue bar staff. Main Floor Reserved Table and VIP Balcony Table ticket holders are served by MadLife's friendly wait staff throughout the event.
Refer to the seating map below for a layout of the venue for this show. Please note the table arrangement is subject to change and not all tables may be available.
If You Wish To Select A Specific Reserved Table:
Holders of VIP Balcony and Main Floor Reserved Table tickets have the ability to select any available reserved table from the moment their tickets are purchased, up until 30 minutes BEFORE doors open to the event (i.e. if doors are at 6:30, cutoff time for selecting a reserved table would be at 6:00). Tables can be selected EITHER at the Box Office or by contacting the Box Office during its hours of operation at (678) 384-2363 ext. 1. Please note that tables cannot be selected online for this show and if you do not select a table, MadLife will select one for you. Selecting a table is not required, but is an option available.
For any wheelchair or ADA needs, please contact the Box Office in advance of the event at (678) 384-2363 ext. 1.
Please Note: Ticket Prices May Increase At Any Time
For any other questions regarding the event or tickets, please contact the Box Office during its hours of operation at (678) 384-2363 ext. 1.
Box Office hours of operation are Wednesday-Saturday 5:00 PM - 9:00 PM.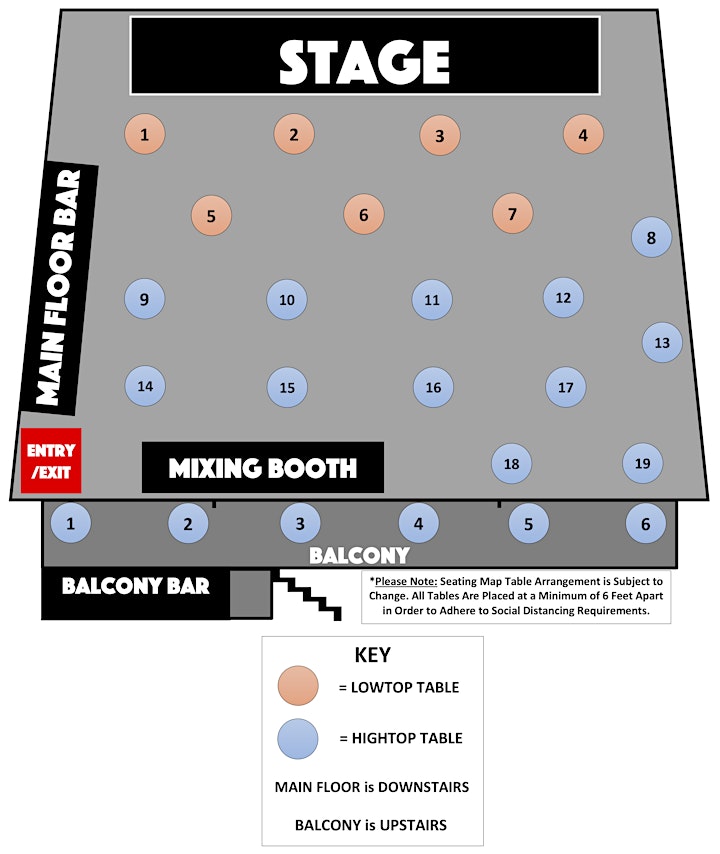 Venue Information:
MadLife Stage & Studios
8722 Main St
Woodstock, GA, 30188