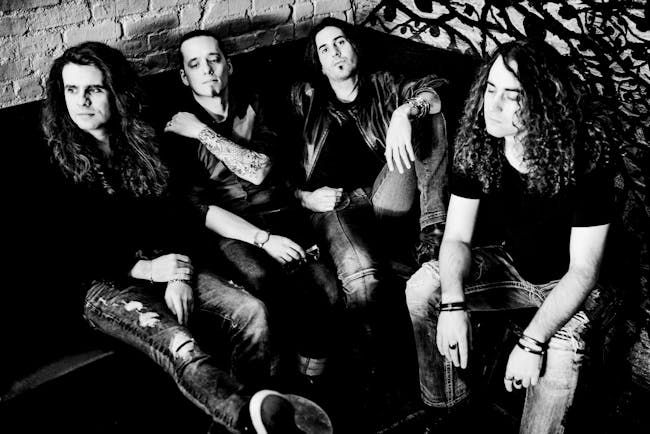 Station appearing LIVE at MadLife Stage & Studios in Woodstock!
Station
WEBSITE | FACEBOOK | INSTAGRAM | TWITTER
While lost souls around the globe grapple with finding their true path, teenagers spend the fleeting days of their youth experimenting with identity and budding music performers struggle to classify their sound, Station has planted itself on solid ground with electrifying, original melodies that carry allusions to the golden age of rock 'n' roll but stand firmly at the forward edge of the here and now. The vocal range and charismatic stage presence of Station's frontman, Patrick Kearney, is just one piece of the outfit's highly precise, polished machine. Each member is brilliant in his role in the larger, perpetual operation but adds a distinct artistry with contributions that must be experienced to fully appreciate.Rock fans everywhere have taken notice. Radio stations all around country have given them airplay (most in their top 10)—Station has reached #12 on the CMJ Loud Rock chart—and Station has electrified the stage at major festivals like Rocklahoma, Musikfest and Great South Bay Music Festival. The anthemic choruses in tracks like "Dressed To Kill", "Never Say Never," "With Me Tonight" are fueled with a sense of freedom and inspire audiences to join in at the top of their lungs. No need for outlandish stage antics and production-room embellishments; the songs on Station's self-titled debut are an innovative take on everything we love about rock 'n' roll—the contemporary version of blasting a classic track at 75 miles an hour on the open road. Station has shared the stage with rock icons like Pat Benatar, Vince Neil, Bret Michaels, Eric Martin of Mr. Big and many more. And they've learned from the greats: the synergy between bass and guitar is symbiotic, devoid of too-generous guitar solos or weak lyrics. Textured riffs and enough growl in their vocals quench the listener's thirst for hard, real, fun and satisfying rock.
VENUE INFORMATION:
All ticket holders are able to order food and drinks during the event. Standing Room Ticket holders generally place their orders with the venue bar staff. Main Floor Reserved Table and VIP Balcony Table ticket holders are served by MadLife's friendly wait staff throughout the event.
Refer to the seating map below for a layout of the venue for this show. Please note the table arrangement is subject to change and not all tables may be available.
If You Wish To Select A Specific Reserved Table:
Holders of VIP Balcony and Main Floor Reserved Table tickets have the ability to select any available reserved table from the moment their tickets are purchased, up until 30 minutes BEFORE doors open to the event (i.e. if doors are at 6:30, cutoff time for selecting a reserved table would be at 6:00). Tables can be selected EITHER at the Box Office or by contacting the Box Office during its hours of operation at (678) 384-2363 ext. 1. Please note that tables cannot be selected online for this show and if you do not select a table, MadLife will select one for you. Selecting a table is not required, but is an option available.
For any wheelchair or ADA needs, please contact the Box Office in advance of the event at (678) 384-2363 ext. 1.
Please Note: Ticket Prices May Increase At Any Time
For any other questions regarding the event or tickets, please contact the Box Office during its hours of operation at (678) 384-2363 ext. 1.
Box Office hours of operation are Wednesday-Saturday 5:00 PM - 9:00 PM.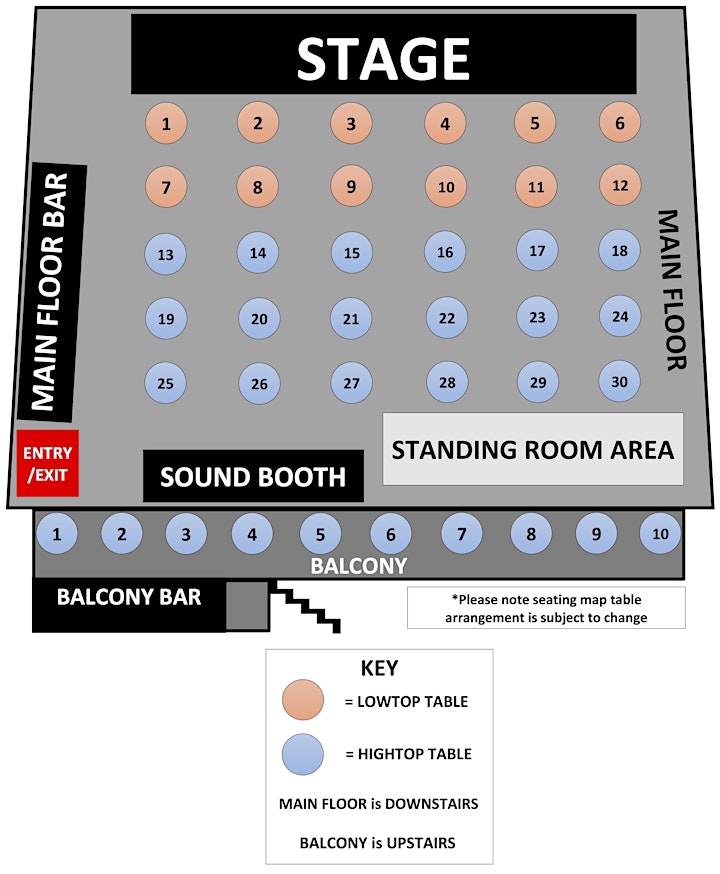 Venue Information:
MadLife Stage & Studios
8722 Main St
Woodstock, GA, 30188