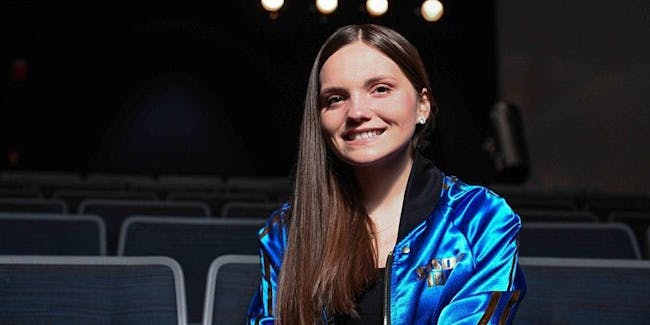 Megan Danielle of NBC's 'The Voice' 2020: Team Kelly - LIVE at MadLife Stage & Studios on Wednesday, September 16th at 7:30 PM!
Megan Danielle
Megan was raised by a single mom after her parents divorced when she was 7. It wasn't always easy living on her mother's waitressing income with three other siblings, so Megan used music as a distraction. Her grandmother encouraged her to start singing, and when Megan turned 15 her mom signed her up to sing at a restaurant. After that, Megan decided she wanted to sing professionally and has been playing open mics ever since. Outside of music, she works as a waitress, dishwasher and cashier at the restaurant her mom now manages. Megan, who uses her wages from the restaurant to help run the house with her mom, recently bought her first car.
This Online ticket gives you access to the Live Stream the night of the show, as well as access to the recording of the show for the following 2 weeks.
Viewing this Event is Easy
1. On the Bottom of the BOXCAST Site. Click the "Ticket Purchase Link"
2. After purchasing your ticket, you will receive an email that includes your streaming ticket and the link to the event live stream.
3. On the day of the event and just prior to the live stream, open that email and click "Watch Broadcast".
4. When the broadcast starts press the "Play" icon (the "little triangle" embedded in the image) to view the broadcast.
Venue Information: