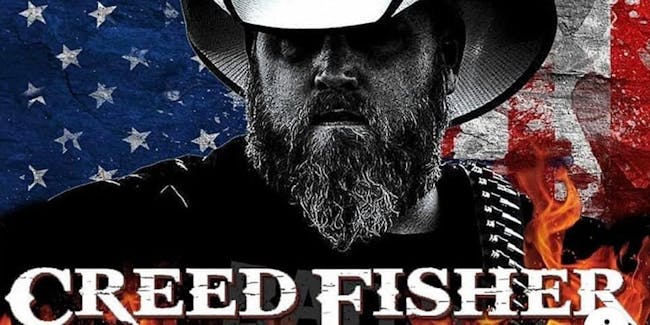 Creed Fisher - Outlaw Country Music
Live Stream for Creed Fisher - Outlaw Country Music
Viewing this Event is Easy
1. Click on the Green Ticket Link & you will be directed to Boxcast which is MadLife's Streaming platform
2. On the Bottom of the Boxcast Site. Click the "Purchase Ticket" Link
3. After purchasing your ticket, you will receive an email that includes your streaming ticket and the link to the event live stream.
4. On the day of the event and just prior to the live stream open that email and click Watch Broadcast.
5. When the broadcast starts press the play icon "Little Triangle" embedded in the image to view the broadcast.
Please Note: This Ticket Provides Access To The Live Stream Event. Purchasing This Ticket Does Not Provide Access to MadLife's Live Performance Venue. This Online ticket not only gives you access to the show the night of the show, but also gives you access to the show for the next 2 weeks.
Creed Fisher
I've been writing and performing Outlaw Country Music since 2010. Nominated for Band of The Year in the 2012 San Antonio Music Awards. Named the 2013 BigStar97 New Male Vocalist of The Year. Named the 2018 BigStar97 Outlaw Country Artist of the Year. My second LP "Ain't Scared To Bleed" went Top 30 on the ITunes Country Music Chart. The third LP "Rednecks Like Us" received 4 of 5 stars in Country Music People Magazine in 2016. New album "Life Of A Workin' Man" drops in December 2018. Back in the studio in 2019 working on several new songs.
Venue Information: