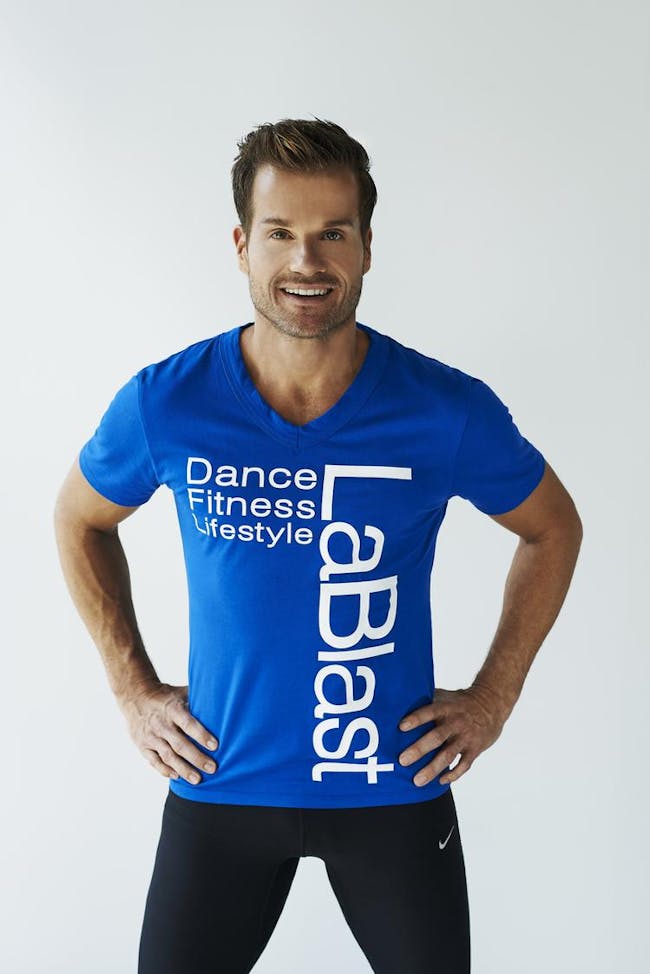 LaBlast The Night Away with Louis Van Amstel
Woodstock, Georgia is hosting a LaBlast Fitness Open Class at MadLife Stage and Studios on Mainstreet, Thursday August 20 from 6:00pm-8:00pm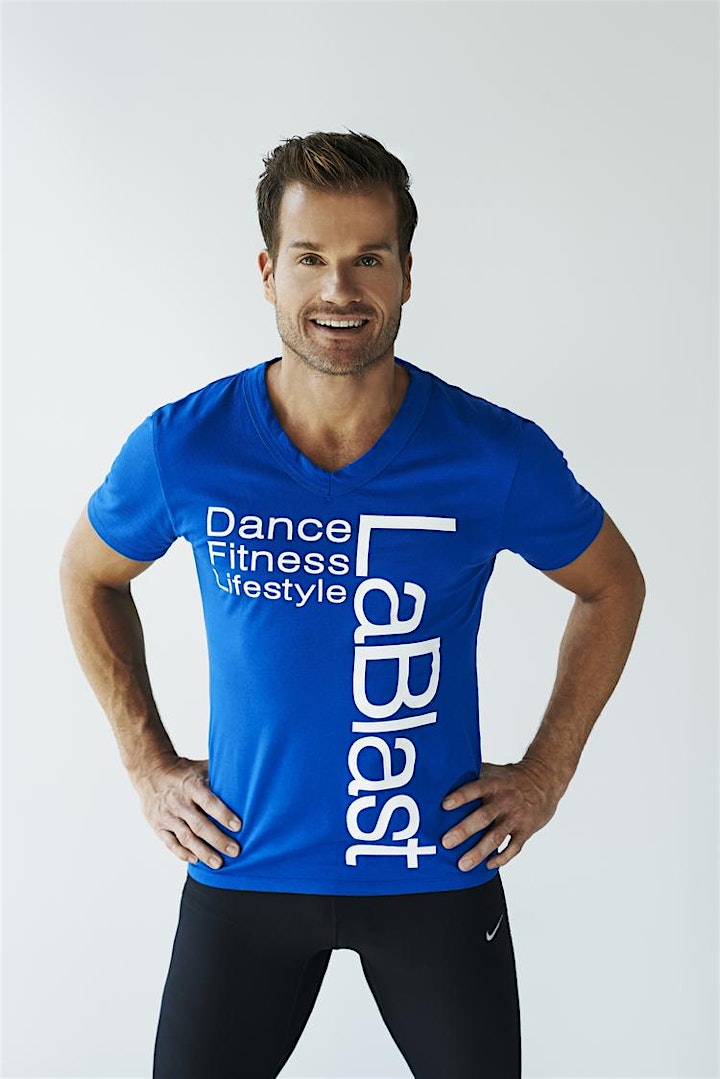 Woodstock, Georgia is hosting a LaBlast Fitness Open Class at MadLife Stage and Studios on Mainstreet, Thursday August 20 from 6:00pm-8:00pm. Louis Van Amstel, the creator himself, will be leading this exciting event!
- LaBlast® is a dance fitness program based on all the fun dances you see on "Dancing with the Stars" – It's partner free and uses a wide variety of music. Anyone is welcome! Let's Dance!
Created by World Dance Champion, Emmy nominated choreographer, and "Dancing with the Stars" fan favorite Louis van Amstel, LaBlast® is the fastest growing dance fitness program based on dances seen on "Dancing with the Stars".
"We teach the true skill of dance, to modern music, based on all of the dances you see on Dancing with the Stars. It's an excellent way to get your heart rate up, working out your physical body, and work out your emotional-self, by connecting with yourself"
- "It's all about moving from the inside out. If you stop paying attention to what your feet are doing, and start feeling the music, you'll start DANCING."
- LaBlast® is an interval based cardio workout that uses several dance styles including ballroom dancing. It's totally partner free and you learn fundamental dancing skills, while blasting away calories.
- LaBlast® is a fun filled, high energy, dance class that will both challenge and inspire people of all ages and fitness levels, while dancing to music of any genre from Pop and Rock, to Hip Hop and Country, and everything in between. Let's burn some calories. Let's LaBlast®!
- LaBlast® is a perfect balance between dance and fitness. The workout is in disguise while you learn dances like the Disco, Cha Cha, Jive, Salsa, Paso Doble, Samba, and many more. No partner needed! During LaBlast® classes all music is used, from every artist, every, genre, and every era. Are you ready to have a blast? Let's LaBlast®!
- LaBlast® is a multi-level dance fitness program designed for the absolute beginner to the already experienced dancer. While enjoying dances like the Disco, Cha Cha, Jive, Samba, Paso Doble, Merengue, Salsa, etc., over time students progress at their own rate. Burn calories while having fun! Let's dance!
Meet and Greet starts at 6, dancing starts at 7!
VENUE INFORMATION:
All ticket holders are able to order food and drinks during the event. Standing Room Ticket holders generally place their orders with the venue bar staff. Main Floor Reserved Table and VIP Balcony Table ticket holders are served by MadLife's friendly wait staff throughout the event.
Refer to the seating map below for a layout of the venue for this show. Please note the table arrangement is subject to change and not all tables may be available.
If You Wish To Select A Specific Reserved Table:
Holders of VIP Balcony and Main Floor Reserved Table tickets have the ability to select any available reserved table from the moment their tickets are purchased, up until 30 minutes BEFORE doors open to the event (i.e. if doors are at 6:30, cutoff time for selecting a reserved table would be at 6:00). Please note, MadLife's Box Office will not be staffed until shows resume in our venue, so please do not call our Box Office. Email will be the best method of communication in the near term. For table selection, please email: tlaney@madlifegroup.com. Please note that tables cannot be selected online for this show and if you do not select a table, MadLife will select one for you. Selecting a table is not required, but is an option available.
For any wheelchair or ADA needs, please contact the Box Office in advance of the event at tlaney@madlifegroup.com.
Please Note: Ticket Prices May Increase At Any Time
For any other questions regarding the event or tickets, please contact tlaney@madlifegroup.com.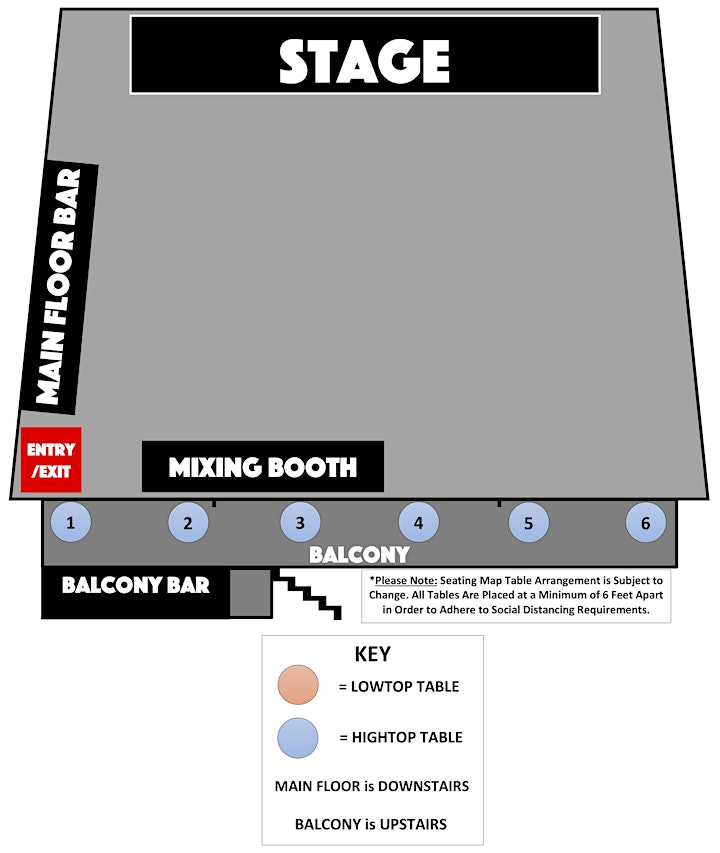 Venue Information:
MadLife Stage & Studios
8722 Main St
Woodstock, GA, 30188