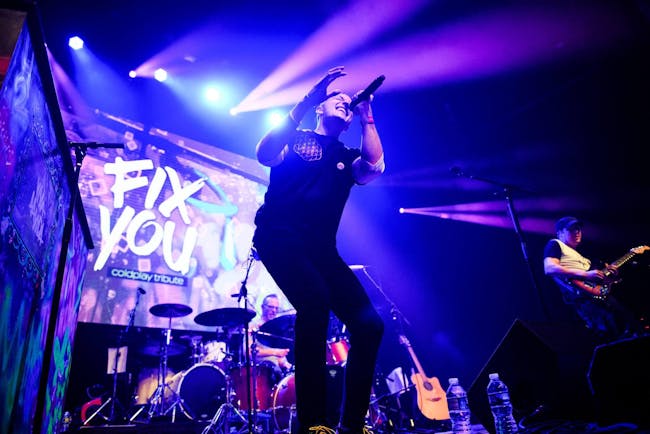 Fix You - The Coldplay Tribute
$24.50 - $27.50
RESCHEDULED to a Future Date
Fix You is the ultimate tribute to Coldplay, bringing the sounds, sights, & energetic experience of Coldplay - LIVE at MadLife!
Fix You - The Coldplay Tribute
We are 'Fix You,' a tribute to one of the finest bands in the world, Coldplay.
We don't view ourselves as another "Tribute" band on the bill or an act of imitation. Instead, we pour ourselves into every song & performance out of our own genuine love for Coldplay & their music. The raw energy and emotion we devote to each song is sincere & we're insanely humbled to have this opportunity to bring this to live stages all across the world. As ardent fans, we've set out to be the tribute band that we ourselves would be clamoring to see time after time. We strive to leave no stone unturned for a well rounded experience covering Coldplay's extensive body of work, ranging from Parachutes to Prospekt's March. To put it simply, it's Fix You's goal to bring the greatest glimpse into the Coldplay experience and we hope to translate to our audiences the elation it gives us to play their amazing work.
So please come & share with us these very special songs in celebration of one of the greatest and most influential groups of our time!
VENUE INFORMATION:
All ticket holders are able to order food and drinks during the event. Standing Room Ticket holders generally place their orders with the venue bar staff. Main Floor Reserved Table and VIP Balcony Table ticket holders are served by MadLife's friendly wait staff throughout the event.
Refer to the seating map below for a layout of the venue for this show. Please note the table arrangement is subject to change and not all tables may be available.
If You Wish To Select A Specific Reserved Table:
Holders of VIP Balcony and Main Floor Reserved Table tickets have the ability to select any available reserved table from the moment their tickets are purchased, up until 30 minutes BEFORE doors open to the event (i.e. if doors are at 6:30, cutoff time for selecting a reserved table would be at 6:00). Tables can be selected EITHER at the Box Office or by contacting the Box Office during its hours of operation at (678) 384-2363 ext. 1. Please note that tables cannot be selected online for this show and if you do not select a table, MadLife will select one for you. Selecting a table is not required, but is an option available.
For any wheelchair or ADA needs, please contact the Box Office in advance of the event at (678) 384-2363 ext. 1.
Please Note: Ticket Prices May Increase At Any Time
For any other questions regarding the event or tickets, please contact the Box Office during its hours of operation at (678) 384-2363 ext. 1.
Box Office hours of operation are Wednesday-Saturday 5:00 PM - 9:00 PM.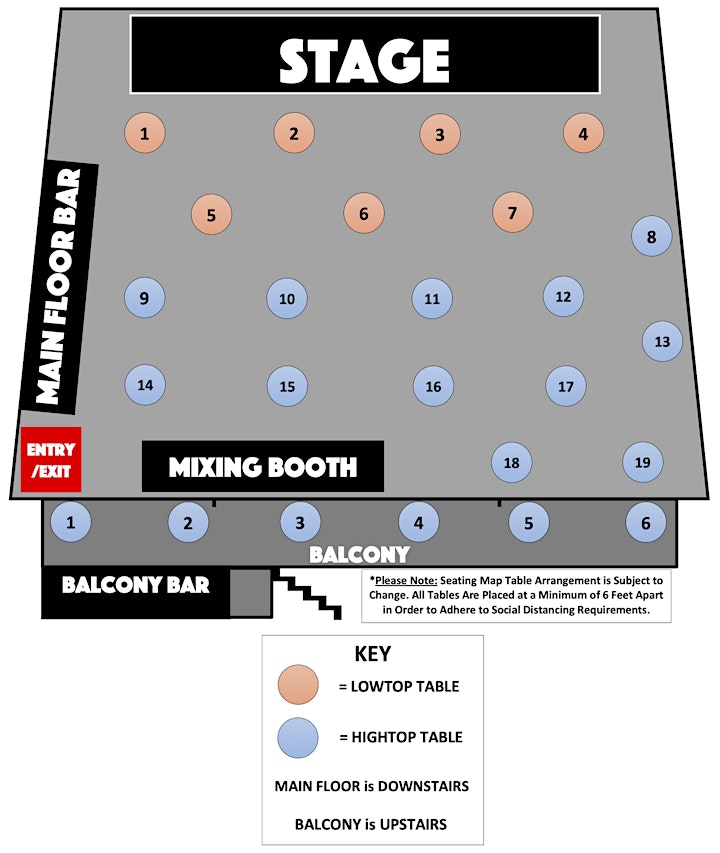 Venue Information:
MadLife Stage & Studios
8722 Main St
Woodstock, GA, 30188