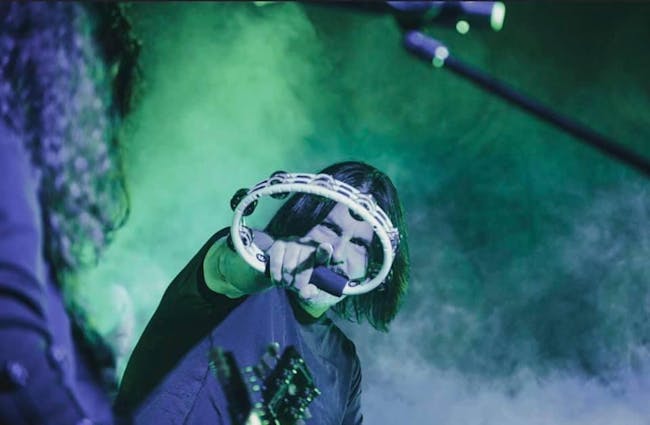 RESCHEDULED to Friday, October 30th, 2020 at 7:00 PM
DECARLO
$24.50 - $32.50
RESCHEDULED to October 30, 2020 at 7:00 PM
DECARLO (feat. Tommy DeCarlo, Lead Vocalist of the Band Boston since 2007) - LIVE at MadLife Stage & Studios!
DECARLO
WEBSITE | FACEBOOK | INSTAGRAM
Fronted by Tommy DeCarlo (vocalist for the legendary classic rock band Boston since 2007) and co-founder Tommy DeCarlo Jr. DECARLO is more than just an amazing live band, they are also recording artists signed by the major rock label FRONTIERS!
DECARLO originated in Charlotte, North Carolina, however, their travels have taken them across the country and abroad having performed shows not only in their home state of North Carolina, but also Florida, South Carolina, Philadelphia, Denver and Milan, Italy!
DECARLO recently recorded their first music video for the upcoming debut release "Lightening Strikes Twice" (due out mid 2019) produced by videographer Greg Bizarro of Jaffe Films, Inc. Greg has worked with A-list artist such as Amy Grant, Michael Bolton, Anita Baker and Dennis DeYoung!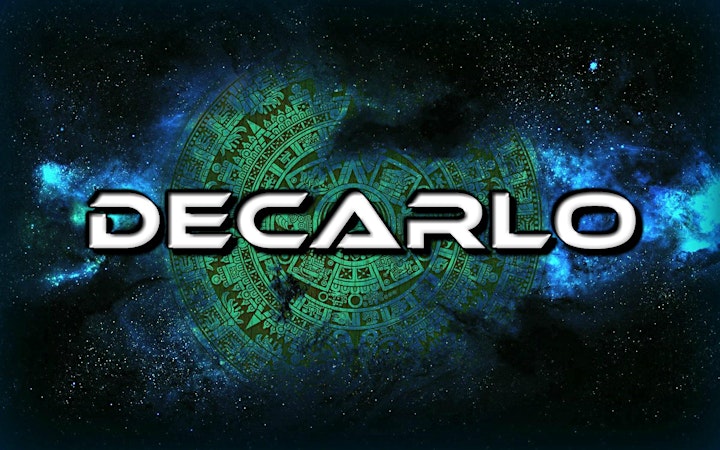 VENUE INFORMATION:
All ticket holders are able to order food and drinks during the event. Standing Room Ticket holders generally place their orders with the venue bar staff. Main Floor Reserved Table and VIP Balcony Table ticket holders are served by MadLife's friendly wait staff throughout the event.
Refer to the seating map below for a layout of the venue for this show. Please note the table arrangement is subject to change and not all tables may be available.
If You Wish To Select A Specific Reserved Table:
Holders of VIP Balcony and Main Floor Reserved Table tickets have the ability to select any available reserved table from the moment their tickets are purchased, up until 30 minutes BEFORE doors open to the event (i.e. if doors are at 6:30, cutoff time for selecting a reserved table would be at 6:00). Tables can be selected EITHER at the Box Office or by contacting the Box Office during its hours of operation at (678) 384-2363 ext. 1. Please note that tables cannot be selected online for this show and if you do not select a table, MadLife will select one for you. Selecting a table is not required, but is an option available.
For any wheelchair or ADA needs, please contact the Box Office in advance of the event at (678) 384-2363 ext. 1.
Please Note: Ticket Prices May Increase At Any Time
For any other questions regarding the event or tickets, please contact the Box Office during its hours of operation at (678) 384-2363 ext. 1.
Box Office hours of operation are Wednesday-Saturday 5:00 PM - 9:00 PM.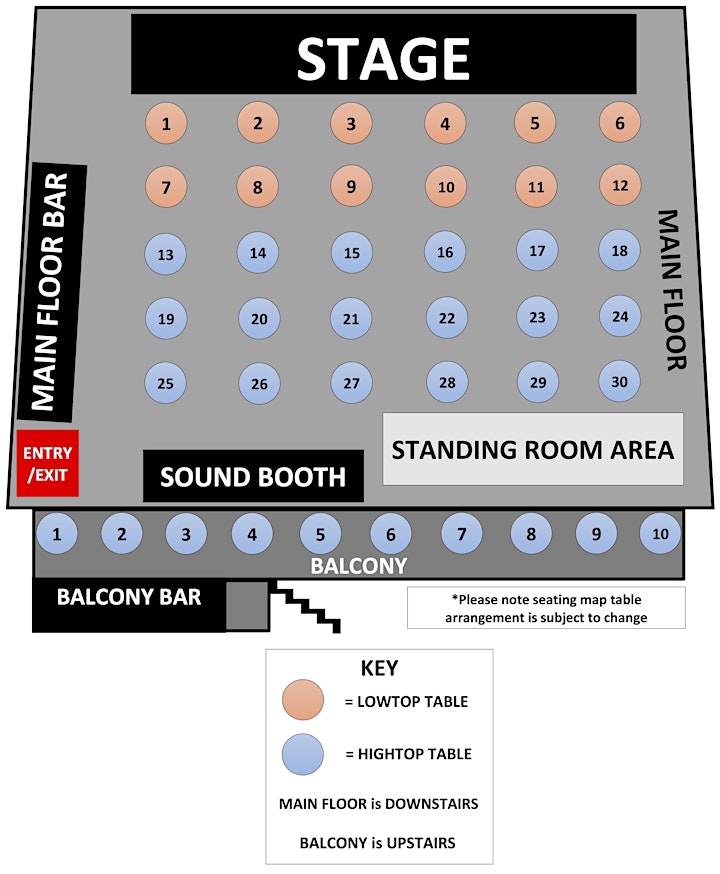 Venue Information:
MadLife Stage & Studios
8722 Main St
Woodstock, GA, 30188