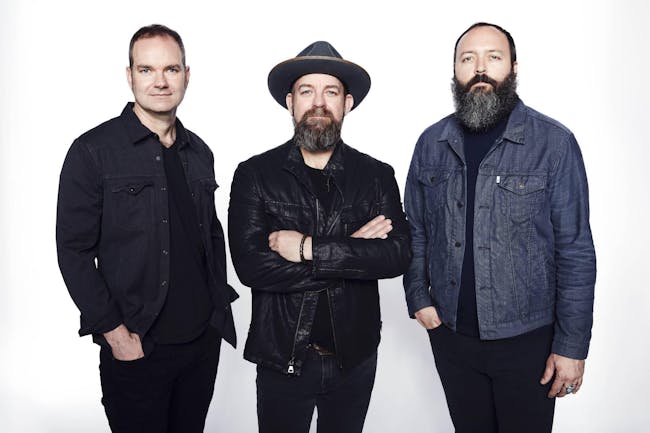 Approaching Sellout - Buy Now!
Dark Water (with Kristian Bush of Sugarland) w/ opener Boys Club for Girls
$12.50 - $15.00
Sales Ended
Dark Water (with Kristian Bush of Sugarland) - LIVE at MadLife Stage & Studios!
Dark Water
WEBSITE | FACEBOOK | INSTAGRAM | TWITTER
Billboard Article | Rolling Stone Article | Forbes Article
The songs that make up the debut release by the band Dark Water feel as if they've been — and will be — around forever. It just took a special group of players to summon them from the ether and give them life.


"These songs don't feel like they have an expiration date, and neither does the production," says Dark Water's Benji Shanks. "In 10 or 20 years from now, they will still possess their sense of urgency."


"They feel like they existed before and now we have to be good servants to the songs," says the band's Kristian Bush. "If you were to make a comic book out of the Dark Water story, it's like we found them somewhere in a chest and were magically able to play them. And now they're here."


"You know enough to recognize when something becomes a band," says Brandon Bush, who rounds out the group. "I know when something is better than its individual parts and has a life of its own. That's when you just get out of the way and let it happen."


Along with the magical material, it's the shared history of the members that solidifies Dark Water. Brandon Bush, Benji Shanks and Kristian Bush have been sound-tracking the lives of listeners for nearly 20 years as members of various bands, from Brandon's tenure in the rock outfit Train and Benji's turns in the jam world, to Kristian's own Grammy-winning duo Sugarland and his solo project.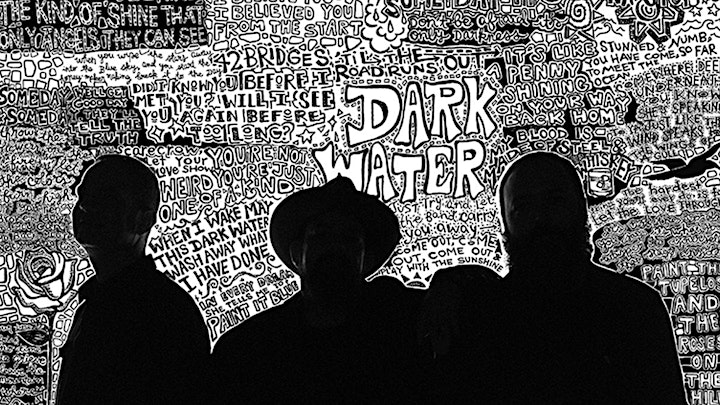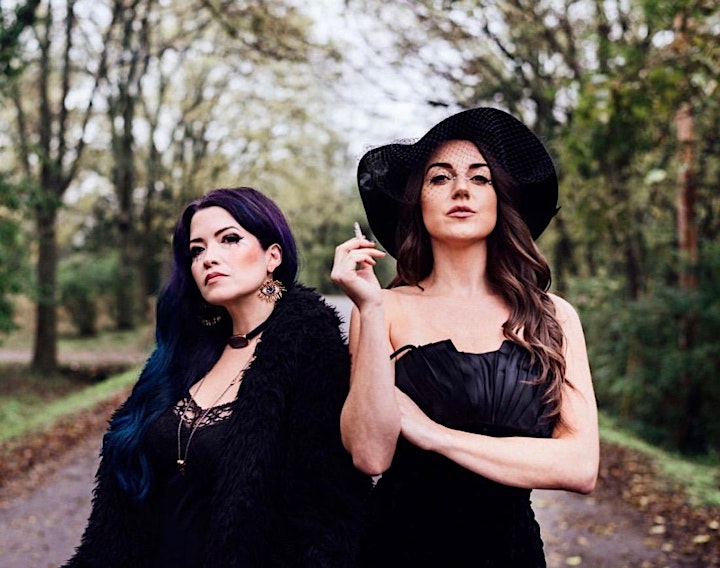 VENUE INFORMATION:
All ticket holders are able to order food and drinks during the event. Standing Room Ticket holders generally place their orders with the venue bar staff. Main Floor Reserved Table and VIP Balcony Table ticket holders are served by MadLife's friendly wait staff throughout the event.
Refer to the seating map below for a layout of the venue for this show. Please note the table arrangement is subject to change and not all tables may be available.
If You Wish To Select A Specific Reserved Table:
Holders of VIP Balcony and Main Floor Reserved Table tickets have the ability to select any available reserved table from the moment their tickets are purchased, up until 30 minutes BEFORE doors open to the event (i.e. if doors are at 6:30, cutoff time for selecting a reserved table would be at 6:00). Tables can be selected EITHER at the Box Office or by contacting the Box Office during its hours of operation at (678) 384-2363 ext. 1. Please note that tables cannot be selected online for this show and if you do not select a table, MadLife will select one for you. Selecting a table is not required, but is an option available.
For any wheelchair or ADA needs, please contact the Box Office in advance of the event at (678) 384-2363 ext. 1.
Please Note: Ticket Prices May Increase At Any Time
For any other questions regarding the event or tickets, please contact the Box Office during its hours of operation at (678) 384-2363 ext. 1.
Box Office hours of operation are Wednesday-Saturday 5:00 PM - 9:00 PM.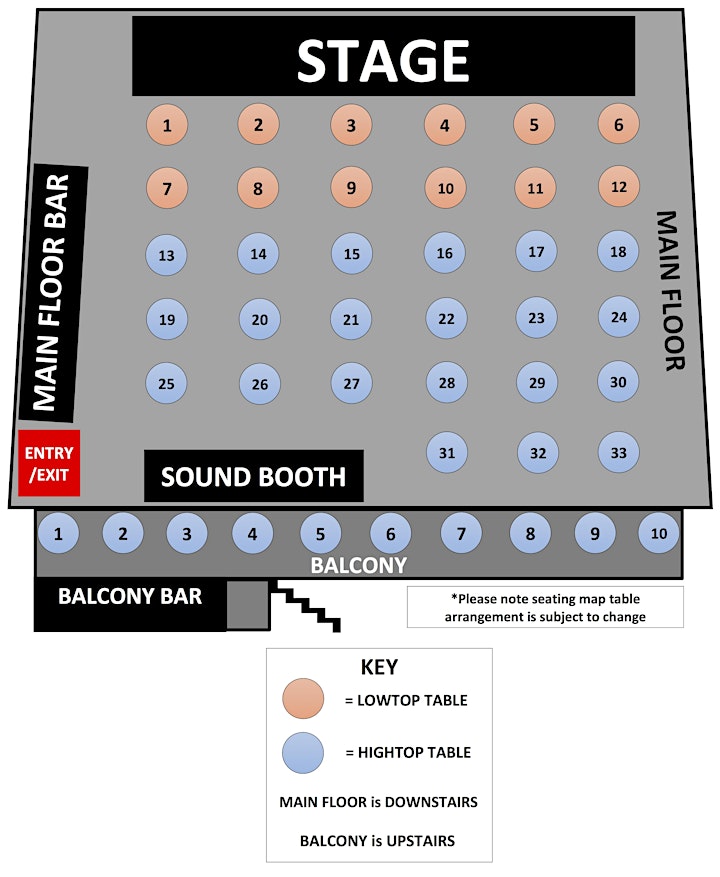 Venue Information:
MadLife Stage & Studios
8722 Main St
Woodstock, GA, 30188