Battle of the Bands is a night for local musicians, where they take our stage & present their talent in front of a live audience!
Battle of the Bands is an evening dedicated to local and regional musicians, aspiring and professionals alike, giving them the opportunity to take our stage and present their performance and songwriting talents to an audience comprised of people who truly appreciate great bands, original music and live performances.
The Battle of the Bands, is an event for musicians presenting all musical genres. Bands are typically comprised of 2-6 musicians. There are no age limitations, but all those taking MadLife's stage should be skilled musicians. We encourage featured bands to perform original music, although that is not an absolute requirement.
MadLife typically features 5-7 bands for each Battle of the Bands event. Each band is provided 5 minutes to set up their gear and 15-20 minutes to perform their set, depending on the set time defined each night at MadLife. Bands are free to play as many songs as they like, as long as their set does not exceed the set time for the evening. The specific length of the set will be defined by MadLife the evening of the show, based upon how many Bands are performing that night.
After all participants have performed their sets, MadLife engineers will score the performances of each band based on audience applause. Audience applause levels will be measured by MadLife engineers utilizing a decibel (sound pressure level) meter. In addition, a panel of judges selected by MadLife will also rank the bands and award scores.
The audience scores and the MadLife judges' scores will be added to determine the top 3 scoring bands for the night, and those bands will be deemed the 1st, 2nd and 3rd place prize winners for that bi-weekly round. Those top 3 bands will be invited to return to MadLife for our Battle of the Bands Final Competition. Bands not winning one of the top 3 positions in a bi-weekly competition may return to compete in future bi-weekly competitions.
To sign up, click here: http://madlifestageandstudios.com/battle/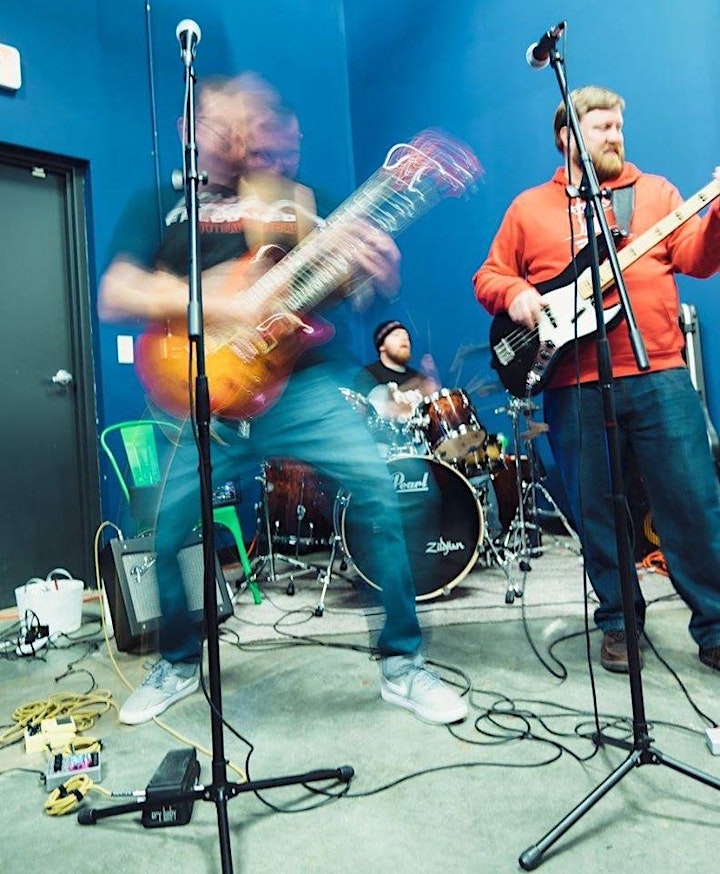 The Steven Brooks Band
The Steven Brooks Band is a quartet that plays improvisational jams interwoven between a deep catalog of covers and originals. We strive to provide an atmosphere of music where folks can enjoy time well spent with their friends, family and loved ones while gettin' down.
Please Note: No one in the band is actually named Steven Brooks. This provides the audience with an experience of everyone in the band being able to showcase their talents and what they bring to the rest of the group.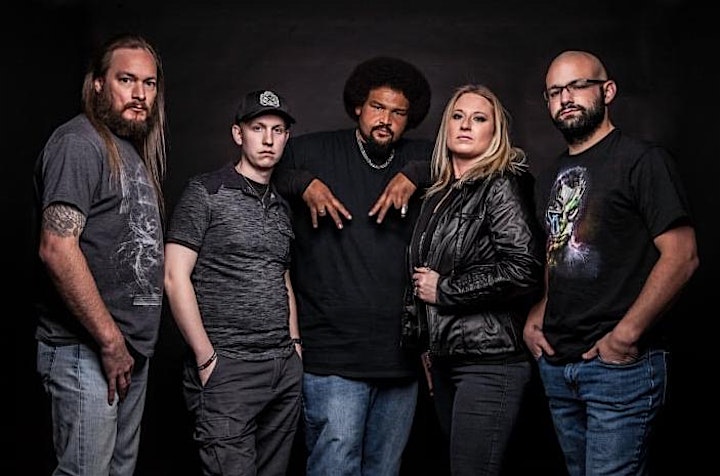 Rusted Soul
Rusted Soul is a hard driving yet melodic force based out of Atlanta, GA. Anyone that is within earshot is instantly drawn in by the power and the soul of their music. The band consists of Fred Hadley (Vocals), Jennifer Fowler (Bass), Joe Burson (Percussion), John Ward (Guitars), and Kyle Lake (Guitars). Rusted Soul is currently touring the South Eastern U.S. and working their way to touring the world!!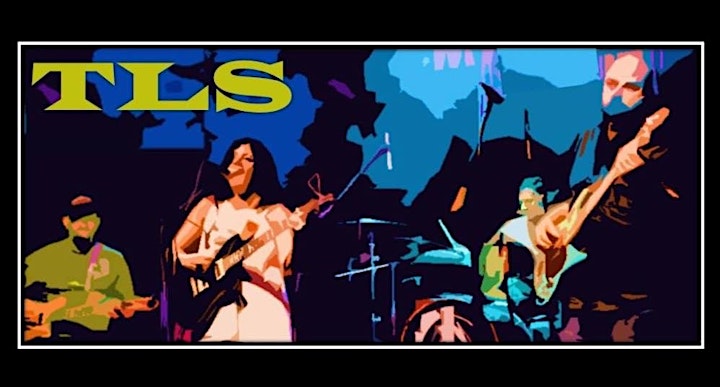 The LongShots
The Longshots bring southern-folksy-rock to the modern stage. This surprising gang of straight-dealing, cowboy killers, play music from the soul but keep their cards close to their chests. If it was easy everyone would be doing it.
VENUE INFORMATION:
All ticket holders are able to order food and drinks during the event. Ticket holders who are standing or sitting at the bar generally place their orders with the venue bar staff. Ticket holders who are seated at one of MadLife's reserved tables are served by MadLife's friendly wait staff throughout the event.
Refer to the seating map below for a layout of the venue for this show. Please note the table arrangement is subject to change and not all tables may be available.
Seating for this event is General Admission, meaning seating is available at a first-come, first-served basis.
For any wheelchair or ADA needs, please contact the Box Office in advance of the event at (678) 384-2363 ext. 1.
Please Note: Ticket Prices May Increase At Any Time
For any other questions regarding the event or tickets, please contact the Box Office during its hours of operation at (678) 384-2363 ext. 1.
Box Office hours of operation are Wednesday-Saturday 5:00 PM - 9:00 PM.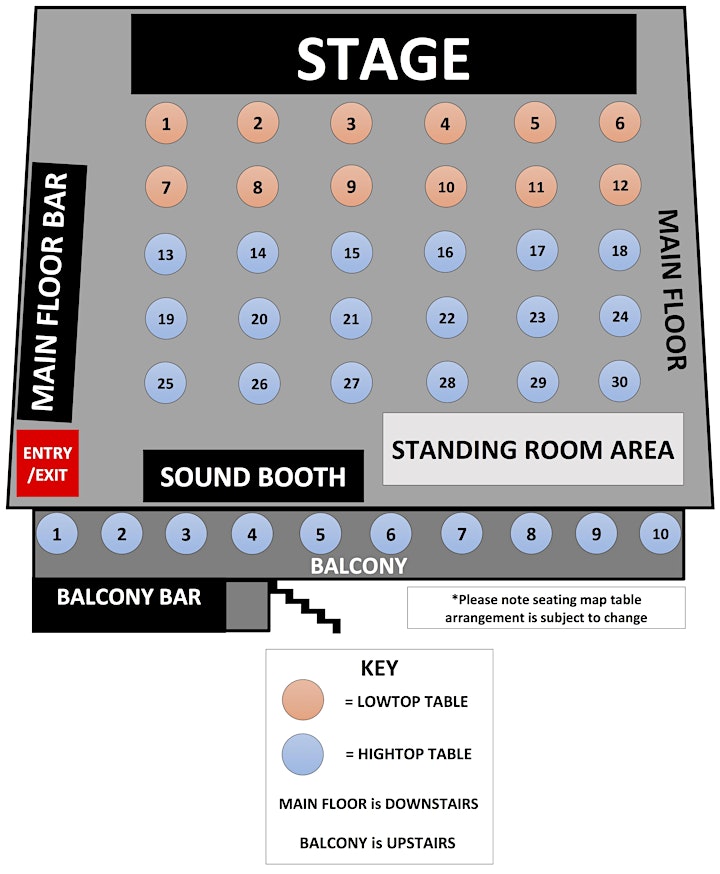 Venue Information:
MadLife Stage & Studios
8722 Main St
Woodstock, GA, 30188