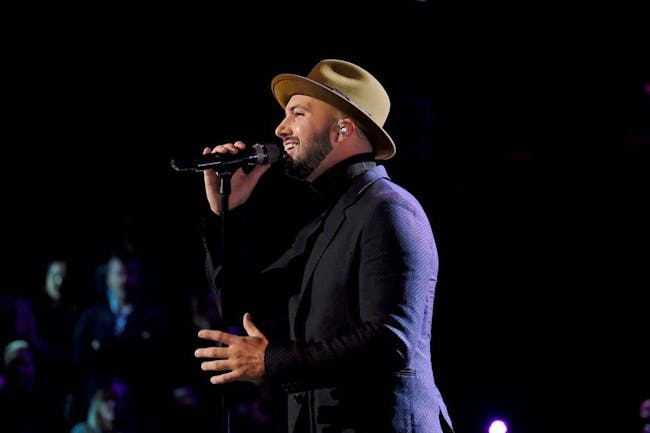 Alex Guthrie w/ Special Guest Jesse Mariah Williams
An intimate acoustic performance featuring Alex Guthrie singing his originals and some all time classics!
Alex Guthrie
WEBSITE | FACEBOOK | INSTAGRAM | TWITTER
Alex Guthrie is a singer-songwriter based in Atlanta. With the infusion of different genres such as soul, folk and rock, Guthrie brings audiences together through brilliant lyrics and an expressive voice.
Most recently, Guthrie competed on Season 17 of the Voice, advanced to the LIVE shows and placed in the TOP 20. Some other notables for Alex include being named Atlanta's Creative Loafing 2018 Americana Artist of the Year, singing the National Anthem at SunTrust Park for the Atlanta Braves, voted "Most Popular" Emerging Artist at the 2018 Summerfest in Milwaukee, opened for Smash Mouth at the Coca Cola Roxy for the Arby's Foundation Dream Big Event, and perhaps, most notably, Guthrie has been noted as "the guy from the Jennifer Hudson commercial." The now-infamous American Family Insurance commercial that features him playing in Atlanta's Woodruff Park when the Grammy Award-Winning singer Jennifer Hudson surprises Guthrie and sings along to Bill Wither's beloved "Lovely Day." The commercial has played on national television and radio, resulting in new opportunities and heightened awareness for Alex Guthrie, his band and his music.
Guthrie and his band have performed events that include but are not limited to the 30A Songwriter's Festival in Florida, Wire and Wood Songwriter's Festival in Alpharetta, GA, Wheeler Opera House in Aspen, Co, Jammin' Java Listening Room in Vienna, VA, the Elbo Room in Chicago, IL, City Winery in Atlanta, GA and Eddie's Attic in Decatur, GA.
In the early stages of his career, Guthrie released his first album, Lessons Learned, and also scored the Atlanta Braves Band of the Year in 2014. In 2015, Guthrie and his band were awarded the Georgia Americana Artist of the Year — another astounding achievement bringing his music much-deserved attention and recognition. Within a short span of time, Guthrie was opening up for national touring artists including renowned BMLG Records recording Artist Drake White, RCA recording artist Bleachers, and famous Atlantic Records recording Artist Kelly Clarkson.
Singer-songwriter Alex Guthrie continues to impress and defy conventional expectations, making waves as he makes great music.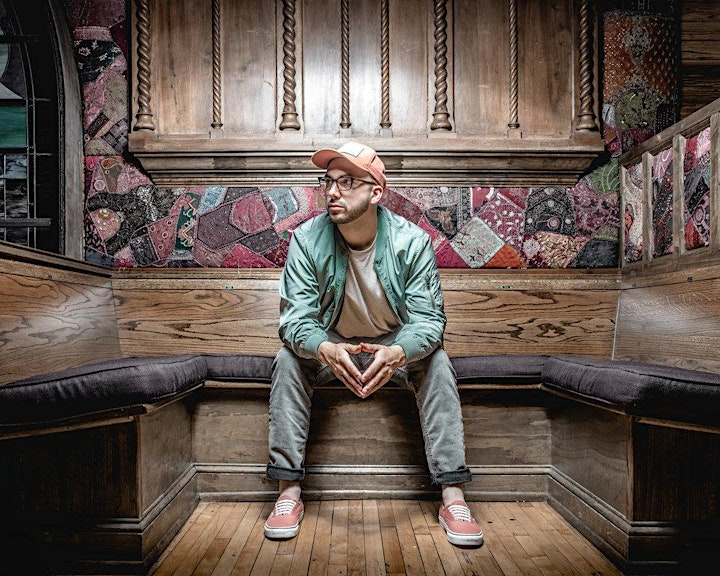 SPECIAL GUEST: Jesse Mariah Williams
WEBSITE | FACEBOOK | INSTAGRAM | TWITTER
Jesse Mariah Williams is a musician of many different roots of blues infused into a sound that is unforgettable. It is a sound that captures the ear, a sound that keeps an avid listener captivated. It is one that draws the listener back..time and time again. She'll sing with riveting passion. She'll play the guitar with tenderness and raw emotion. She'll touch your soul with that of her own. She is undeniable. Take it in. It is an experience that you will not forget from this Hendrix-Vaughan throwback!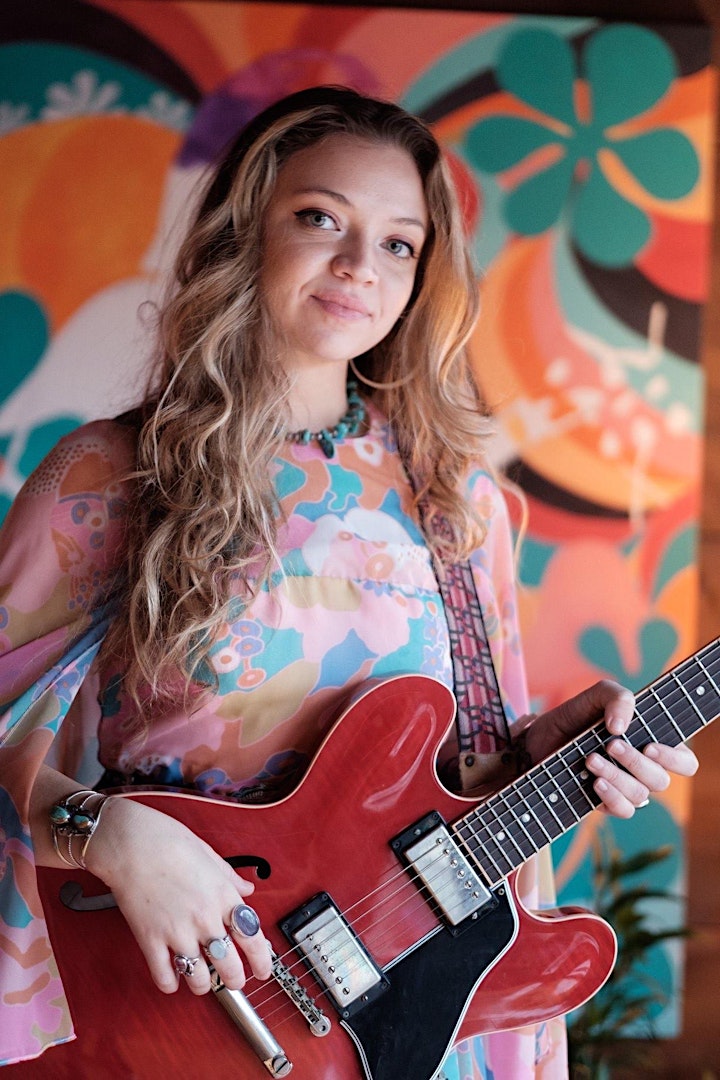 VENUE INFORMATION:
All ticket holders are able to order food and drinks during the event. Standing Room Ticket holders generally place their orders with the venue bar staff. Main Floor Reserved Table and VIP Balcony Table ticket holders are served by MadLife's friendly wait staff throughout the event.
Refer to the seating map below for a layout of the venue for this show. Please note the table arrangement is subject to change and not all tables may be available.
If You Wish To Select A Specific Reserved Table:
Holders of VIP Balcony and Main Floor Reserved Table tickets have the ability to select any available reserved table from the moment their tickets are purchased, up until 30 minutes BEFORE doors open to the event (i.e. if doors are at 6:30, cutoff time for selecting a reserved table would be at 6:00). Tables can be selected EITHER at the Box Office or by contacting the Box Office during its hours of operation at (678) 384-2363 ext. 1. Please note that tables cannot be selected online for this show and if you do not select a table, MadLife will select one for you. Selecting a table is not required, but is an option available.
For any wheelchair or ADA needs, please contact the Box Office in advance of the event at (678) 384-2363 ext. 1.
Please Note: Ticket Prices May Increase At Any Time
For any other questions regarding the event or tickets, please contact the Box Office during its hours of operation at (678) 384-2363 ext. 1.
Box Office hours of operation are Wednesday-Saturday 5:00 PM - 9:00 PM.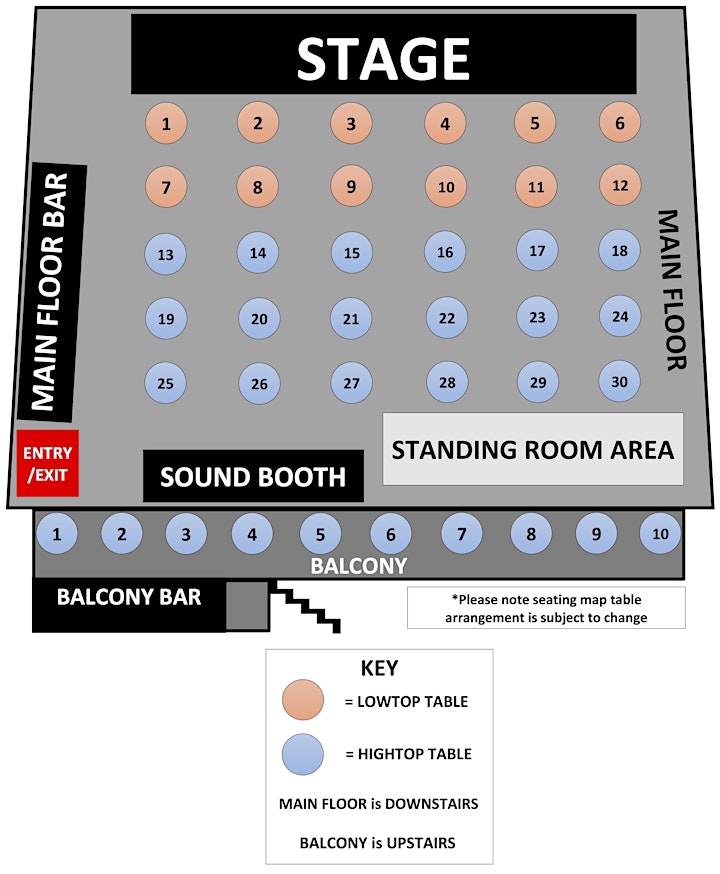 Venue Information:
MadLife Stage & Studios
8722 Main St
Woodstock, GA, 30188